Spry's of Launceston joins Bosch Car Service network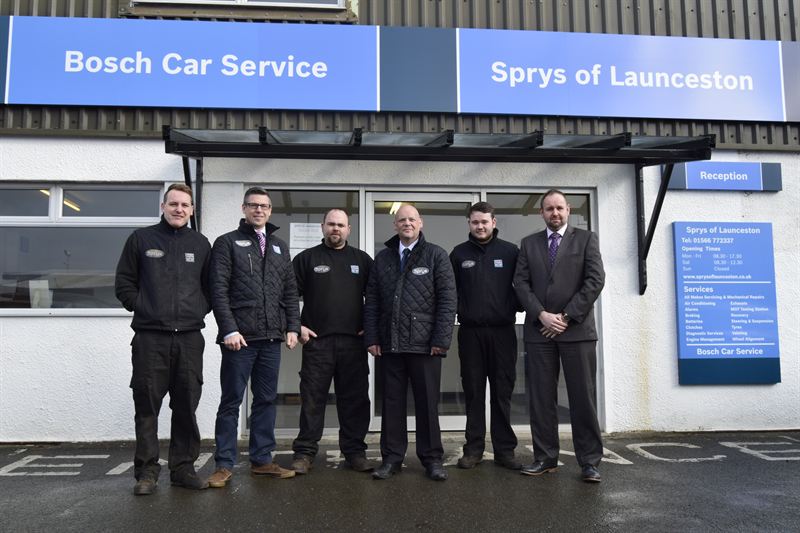 Ex-Ford specialist dealer, Spry's of Launceston has joined the Bosch Car Service network. Located on Pennygillam Industrial Estate in Launceston, the garage has been in business for over 100 years, spending many of those years as a Ford specialist repairer and dealer. Now under third-generation family ownership, by becoming an independent garage and joining the Bosch Car Service network, the garage can now offer customers of all makes and models a first class service at a competitive price.
Having been in operation since 1914, the garage joined the network in late-2015. As a member of the Bosch Car Service network, the garage benefits from having access to the latest equipment and state-of-the-art training facilities, helping to make it an appealing alternative to a main dealer. The team's background means that they have the skills and equipment to offer a high quality service while working to the highest industry standards.
Customers will ultimately benefit from having work completed by skilled technicians, at a modern workshop capable of servicing cars of all ages, makes and models.
"Being part of the network is good for us as it allows us to retain our independence as a garage while helping us stay up to date with the ever-changing industry," said Bryan Cackett, Aftersales Manager at Spry's of Launceston. "We are now able to take our dealer standards and apply them to all customers and models, the training and equipment now available to us will help us to develop further across the board."
The Bosch Car Service national comprises of around 500 members in the UK and Ireland. cja