7Twenty sponsors James Deane for 2016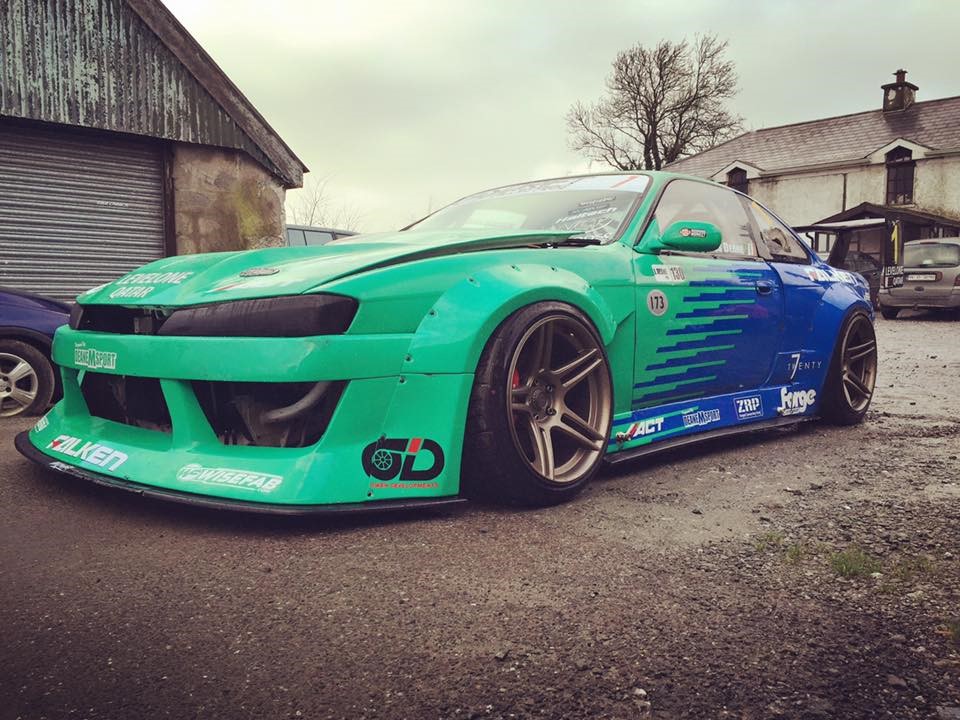 7Twenty will sponsor drift champion James 'The Machine' Deane of Deane Motorsport for the 2016 season. The sponsorship relationship sees 7Twenty supply two of its newest designs to feature on both of the Deane Motorsport drift championship cars, including his Falken Motorsport 2JZ-powered Nissan S14a, and Level One Qatar sr20 powered Mazda RX7 FD3S.
7Twenty will be supporting Deane for the whole 2016 Season as he tries to emulate the success of previous years, supplying two of their most popular designs including the Style46, with its aggressive concave; and the deep-dished Style49 – both in their smooth matt bronze finish.
At 24 years old, Deane is one of the world's most accomplished drivers in a discipline that continues to buck the trend in motorsport by growing in both popularity and awareness year-on-year.
2015 was arguably Deane's most successful season to date. He has won the Irish Drift and Drift Allstars European champion multiple times, but 2015 saw him secure the double – the first driver in drift history to do so. He also successfully secured a place in the Guinness Book of World Records and was invited to drive at the most prestigious event in the motoring calendar – the Goodwood Festival of Speed.
7Twenty project manager, Thierry Hooker, said: "We have been following James throughout 2015 at both the Irish Drift Championship and Drift Allstars events; his driving talent is truly phenomenal. We're really excited to have James on board with the 7Twenty brand."