Chinese production of Rhein Chemie tyre curing bladders begins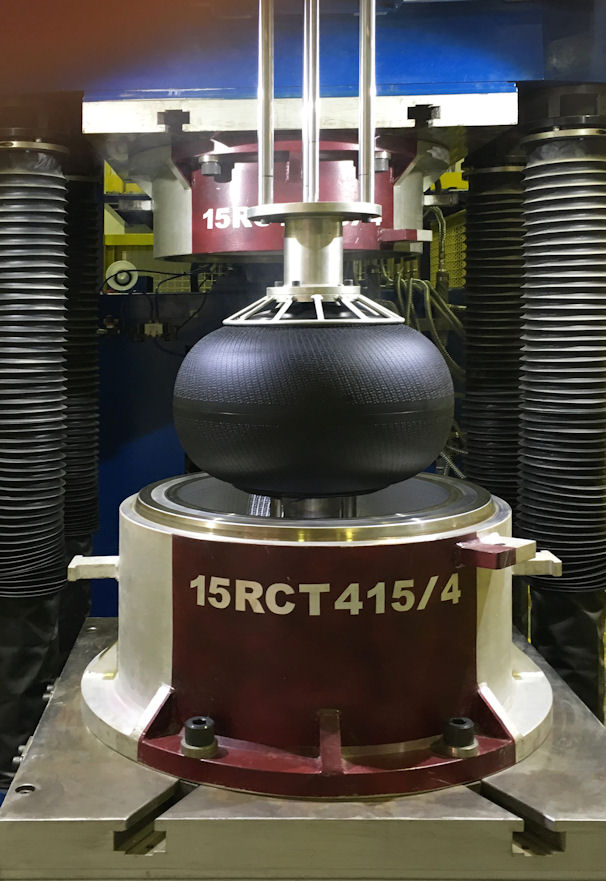 Rhein Chemie Additives has opened a production line for Rhenoshape tyre curing bladders at its Chinese production site in Qingdao. The Lanxess business unit set up the facility with a "low single-digit million euro" investment and initially the new production line will expand Rhein Chemie Additives' global production capacity by around ten per cent. The operation in Qingdao is the company's fourth bladder plant.
The new production line manufactures curing bladders for passenger car and light commercial vehicle tyres. Lanxess says the line "leverages the latest findings in bladder technology" and provides customers with bladders from compression and injection presses. "It is our first Rhenoshape production line in Asia and opens up significant growth potential for us," comments Philipp Junge, who heads up Rhein Chemie Additives' Rubber Additives business. "Our customers place high value on their ability to source Rhenoshape bladders locally. We serve international tyre manufacturers who produce their innovative tyres in China and other Asian countries, such as Japan, Thailand and Malaysia."
In addition to curing bladders, Rhein Chemie Additives supplies the tyre industry with a broad range of pre-dispersed polymer-bound additives, processing promoters, vulcanisation and filler activators, anti-sun check waxes, release agents and tyre marking inks.