VW reports first quarterly loss in 15 years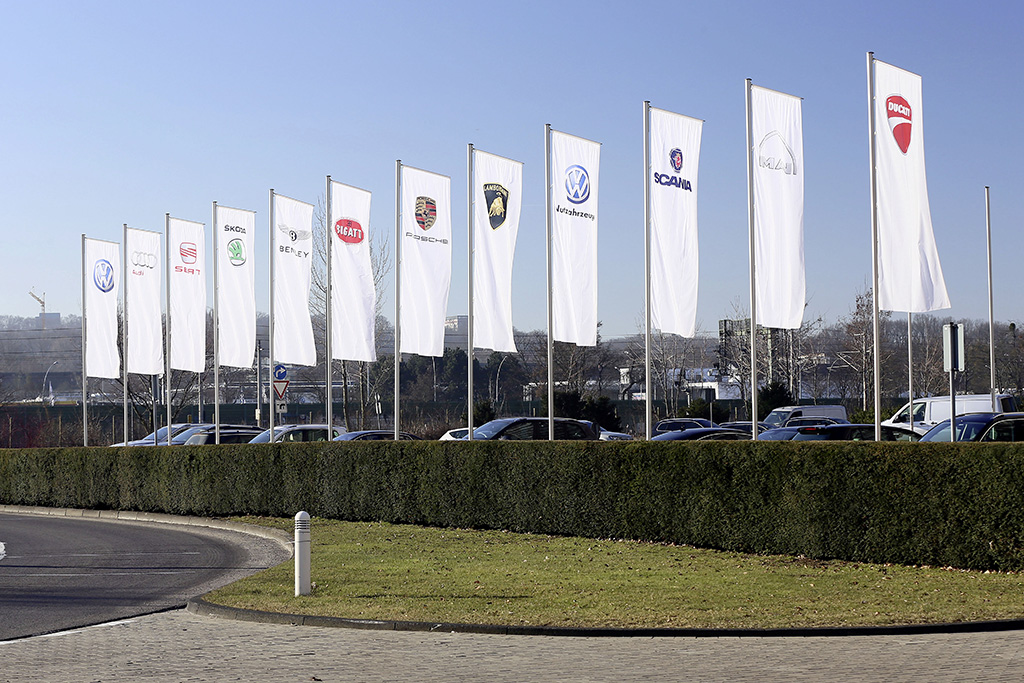 Worries remain about carmaker's corporate governance
The Volkswagen Group has reported third quarter 2015 pre-tax losses of 2.522 billion euros as a result of the emissions scandal the firm is embroiled in. The losses are attributed to 10.2 billion euros of special charges in the first nine months of the year. In addition market observers are concerned about the firm's continued corporate policy.
Clearly the figures are going to impact the world's largest car make in terms of full-year results too. VW expects 2015 operating profit for both the group and its Passenger Cars Business Area to be down significantly year-on-year. "We expect an operating return on sales before special items of between 5.5 and 6.5 per cent for the Group's operating profit; this will amount to between 6.0 and 7.0 per cent in the Passenger Cars Business Area,"
However when you look at the figures over the first nine months of 2015, sales revenue grew by 8.5 per cent to 160.3 billion euros. The operating return on sales before special items amounted to 6.4 per cent. As a result, operating profit in the nine-month period after special items amounted to 3.3 billion euros.
"The figures show the core strength of the Volkswagen Group on the one hand, while on the other the initial impact of the current situation is becoming clear. We will do everything in our power to win back the trust we have lost", said Matthias Müller, Chairman of the Board of Management of Volkswagen Aktiengesellschaft, in Wolfsburg.
Corporate policy problems
Commenting on the results Sebastiaan Van Doorn, Assistant Professor of Enterprise at Warwick Business School, said: "While VW has reported a loss, underlying sales numbers are robust. It is likely that VW, one of the largest employers in Germany, will survive this scandal, especially when considering the tax arrangements that can be considered to help cope with the potential line-up of claims. The losses associated with this scandal will be spread out over many years and there will be ample opportunity to reduce the burden on VW as a corporate entity in isolation.
"The greater worry is that VW does not seem eager to change much about its corporate policy, or change it's hierarchical make-up and centralised decision-making strategies that break up the interface between the top management team and middle managers. Coupled with a top management team led by CEOs with a short career horizon because of their age – former CEO Martin Winterkorn was 68, while new man Matthias Muller is 62 – and the associated prioritising of short-term returns and post-career opportunities that they focus on, this does not bode well for the near future."
Yasmina Serghini-Douvin, vice president and senior credit officer at Moody's agreed: "VW's emissions crisis has brought to light serious corporate governance issues within the company that we view as a credit negative. These deficiencies include ineffective internal controls to uncover improper activity and poor risk management by VW's management and supervisory boards. The emission crisis might cause lasting damage to VW's once-solid reputation with adverse effects on its future earnings and cash flows.
"The management shake-up will empower VW's brands and improve regional coordination across the organisation. These changes should also help address the company's organisational complexity, which we have viewed as a long-standing credit negative. However, a turnover of this magnitude creates risks, and additional changes following the conclusion of an internal investigation may put added stress on the quality and depth of the senior management team."
VW's relatively complex corporate governance structure is dominated by three controlling shareholders: Porsche Automobil Holdings SE (which is wholly-owned by the founding Porsche/Piëch families), the state of Lower Saxony and Qatar Investment Holdings. These parties play the most active roles in VW's governance. "In the past, we have viewed the ownership as a potential source of stability for creditors, allowing the company to take a longer-term view on strategy and operations. But their interests may not always be totally aligned with each other or those of the company's creditors and are therefore a source of potential conflict", Moody's analysts added.
Meanwhile other market observers predict that long-term sales will be hit too. "As an immediate impact of the scandal, Volkswagen Group sales are expected to fall by 2-4 per cent by 2020," Frost & Sullivan Automotive and Transportation Senior Research Analyst, Arun Chandranath outlined, adding: "There will be a significant push towards alternate powertrains from both the industry and the consumer. Hybrids will be the strongest benefactor segment, owing to their advantage of being independent from a charging infrastructure and the availability of strong products in the market today."