Belshina aiming to start 63-inch OTR tyre production in 2016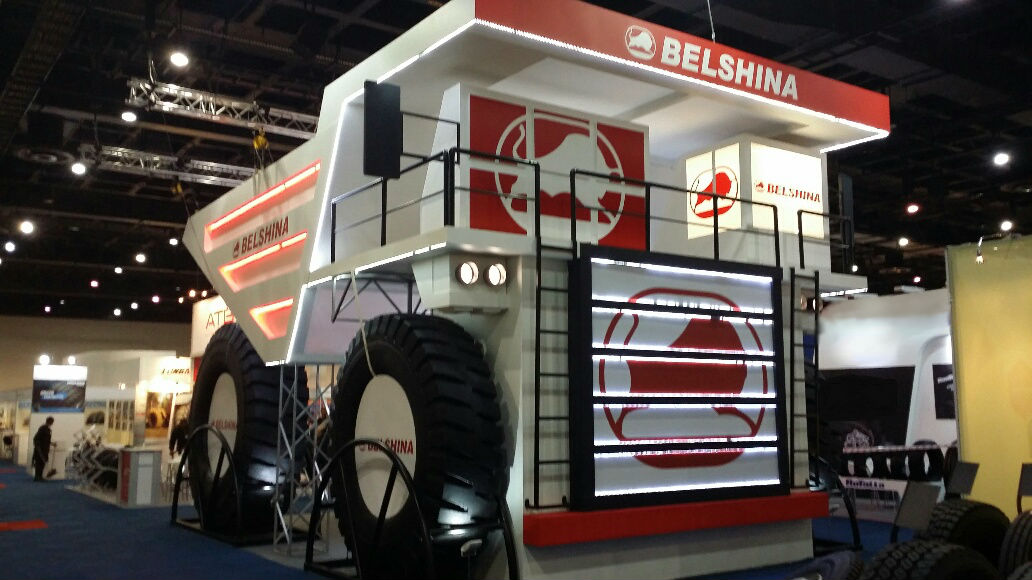 Belarus-based tyre maker Belshina JSC says its goal of producing 63-inch tyres for mining trucks should be realised by the end of next year. The company reports that modernisation of the milling facility at its Babruysk plant is currently taking place, and according to the project's schedule further equipment for upgrading the plant will begin arriving in January 2016. A group of Belshina specialists will also complete tyre building training at a location within Europe in the coming months and will assemble prototype tyres ahead of the first Belshina 63-inch OTR tyres leaving the factory some time in 2016.
Belshina's 63-inch mining tyres will be supplied to Belarus manufacturer BelAZ for original equipment fitment on its new 450 ton dump truck, and the tyre maker says the mining tyres will also be suitable for well-known brands such as Komatsu and Caterpillar. The launch of the 63-inch size next year will be followed by an increase in all-steel OTR radial production in 2017.
Total investment in the Belshina OTR project is expected to exceed US$400 million, a sum the company acknowledges is high yet believes worthwhile due to the substantial price tag attached to each giant OTR tyre. Belshina aims to increase its position in both the domestic and export markets through the implementation of its giant OTR tyre project and is working towards a 9.2 year project payback period.
Belshina announced its intention to produce 57-inch and 63-inch OTR tyres in 2012 and prepared its plant for their production through under a €44.8 million project. At present the company manufactures two 57-inch models, the Bel-160D for mining dump trucks with 200 to 220 ton capacities and the FT-117М for mining dump trucks with capacities up to 220 tons.