Ceat releases Milaze scooter range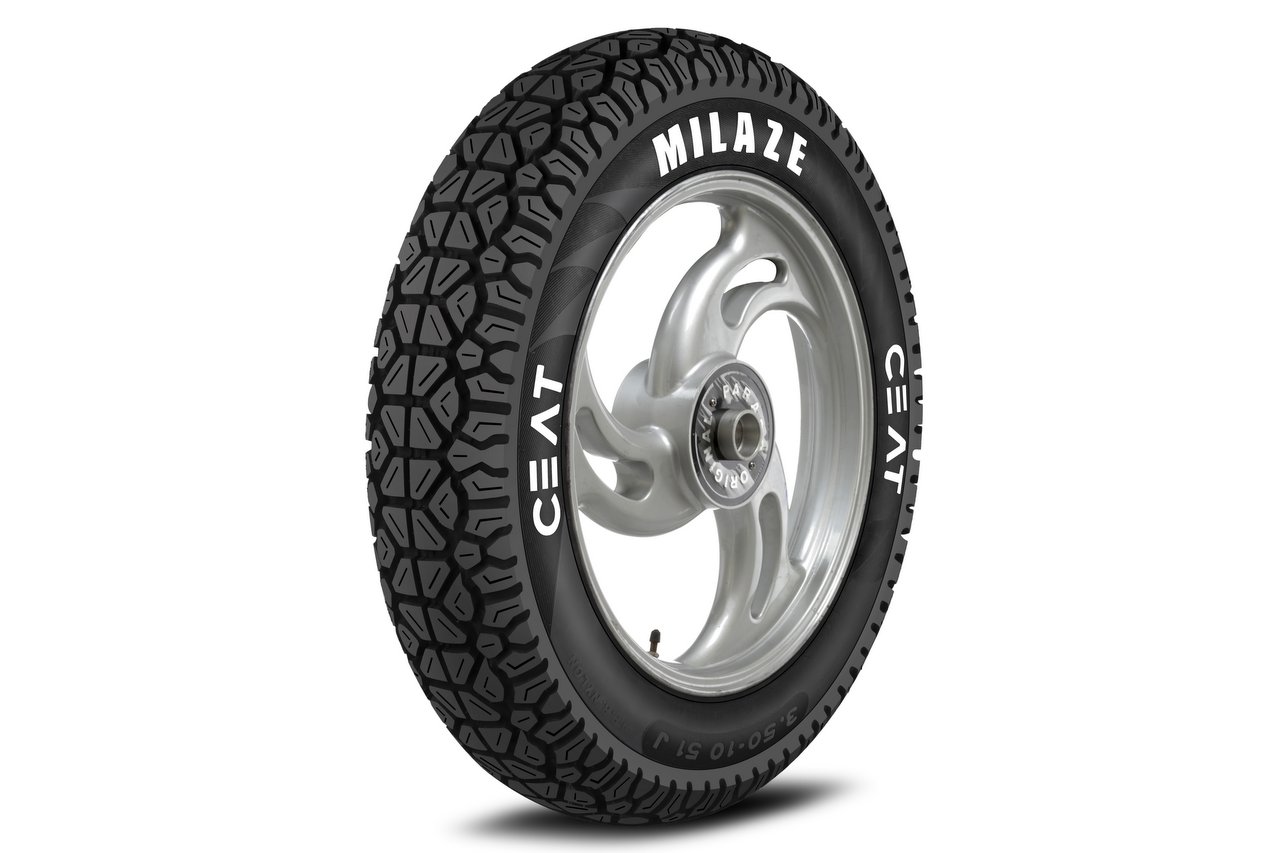 The two-wheel segment is a growth area for India's Ceat Ltd; the tyre maker reports that its share of the two-wheeler tyre market grew from eight per cent in the 2012 financial year to 14 per cent two years later. The company is now targeting the country's scooter market with a new tyre range.
Ceat says the new Milaze line was named to "remind of mileage", and this was a stated development focus. "The tyre is engineered to offer enhanced load carrying capacity and mileage, and by mileage it is not fuel efficiency of the scooter, it is the durability of the rubber," shares the tyre maker in a statement. Ceat says the rubber compound used in the Milaze was formulated to "possess high bead strength" and this, combined with a "flatter tread profile", allows the tyre to handle a higher than average load. Furthermore, the tread profile and a higher non-skid depth is said to provide better running life. Ceat says sipes blocks look after traction and ensure uniform wear, while deep shoulder grooves enable water to be evacuated from the contact patch.
The Indian-market Ceat Milaze is available in sizes 3.50-10 TT and 90/100-10 TT.