Not Japanese and not us – Toyo files action against Japan Toyomoto Tire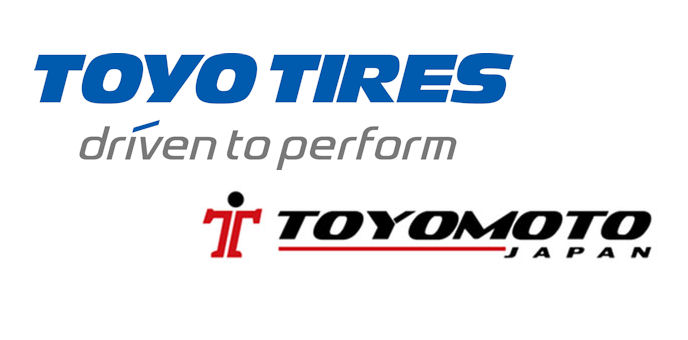 For many companies, exhibiting at this year's SEMA show led to contact with new customers and additional business. For at least one, it prompted legal action. On 4 November, Toyo Tire & Rubber and its US subsidiaries filed a trademark infringement action against Chinese company Japan Toyomoto Tire Corp. and its affiliates. This is the second year in a row that Toyo has undertaken such legal action against another SEMA exhibitor.
Toyo Tires filed the action against Toyomoto in the United States District Court for the District of Nevada, where both companies had exhibitor booths at the annual Specialty Equipment Manufacturers Association (SEMA) trade show. In the complaint, Toyo alleges that Toyomoto is marketing and selling tyres using the 'Toyomoto' mark, related domain names, and logos in direct infringement of Toyo Tires' long established 'Toyo' trade name and trade mark.
The complaint states: "Defendants… have intentionally adopted the Toyomoto mark to take advantage of the tremendous reputation and goodwill of the famous Toyo marks, and continue to do so knowing of the irreparable harm that they have caused and will continue to cause Toyo, its marks, and the public."
On 12 November, the US District Court issued a preliminary injunction against Toyomoto, finding that: "The Toyomoto mark is confusingly similar to the Toyo marks and the defendants are using the mark for the same goods covered by Toyo's trademark registrations. In addition, defendants are claiming that they are a Japanese company, (which is likely to exacerbate confusion with Japan-based Toyo), even though defendants are China-based companies."
Toyomoto is preliminarily enjoined from using the Toyomoto mark in commerce, including the sale, distribution, promotion and advertising of tyres bearing the Toyomoto mark.
Toyo Tires is seeking permanent injunctive relief to prohibit Toyomoto from continuing to infringe on Toyo Tires' intellectual property rights, together with other corrective relief, including destruction of infringing products and materials, and recovery for damages arising from Toyomoto's actions.
In a separate trademark infringement lawsuit that Toyo Tires filed last year against Toyama Tyre Corp., Ltd., on 6 October 2014 the same US District Court issued a permanent injunction against Toyama. The order permanently enjoins Toyama from "Using any reproduction, counterfeit, copy, or colourable imitation of the Toyo marks in commerce" and awards Toyo Tires US$100,000 in damages. At the 2013 SEMA show, Toyama promoted and displayed for sale tyres under the Toyama name.