Euro Car Parts planning UK's biggest parts distribution centre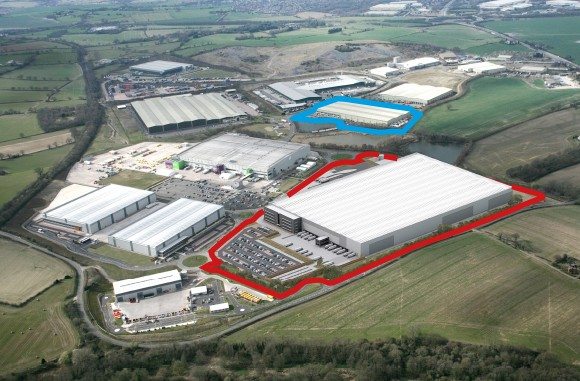 Euro Car Parts has secured one of the largest industrial facilities in the Midlands with a view to turning it into one of the UK's largest parts distribution centres. According to the company, the project is being funded by investment from parent company LKQ Corporation and will secure over 1,350 jobs for the local area and an additional 2,000 jobs in branches and head office.
The 778,000 square foot bespoke facility is to be built on the Birch Coppice Estate in Dordon, Staffordshire. Phase one is due for completion January 2016. It will include 47,500 square feet of offices and customer/colleague training suites, alongside four level access doors and 64 dock doors.
Euro Car Parts reports that the facility will stock over 150,000 different product lines and dispatch over 200,000 items each night to the branch network. Euro Car Parts currently occupy over 600,000 square feet (including mezzanine floors) of warehousing on the same estate which will be retained and transformed into a specialist facility for collision, coatings and green parts.
Martin Gray, CEO of Euro Car Parts, commented: "Actions speak louder than words and this unprecedented investment demonstrates our long-term commitment not just to the UK aftermarket but to our customers and our people. We are determined to continue maximising our logistics capability and launch pioneering, unique and truly added-value solutions for our customers. I would like to sincerely thank our customers, our supplier partners and all of our people for their continued loyalty and support. Together we continue to prove that we are indeed greater than the sum of our parts."