PCL presents Nexus as 'the fastest nitrogen inflator' at Brityrex 2014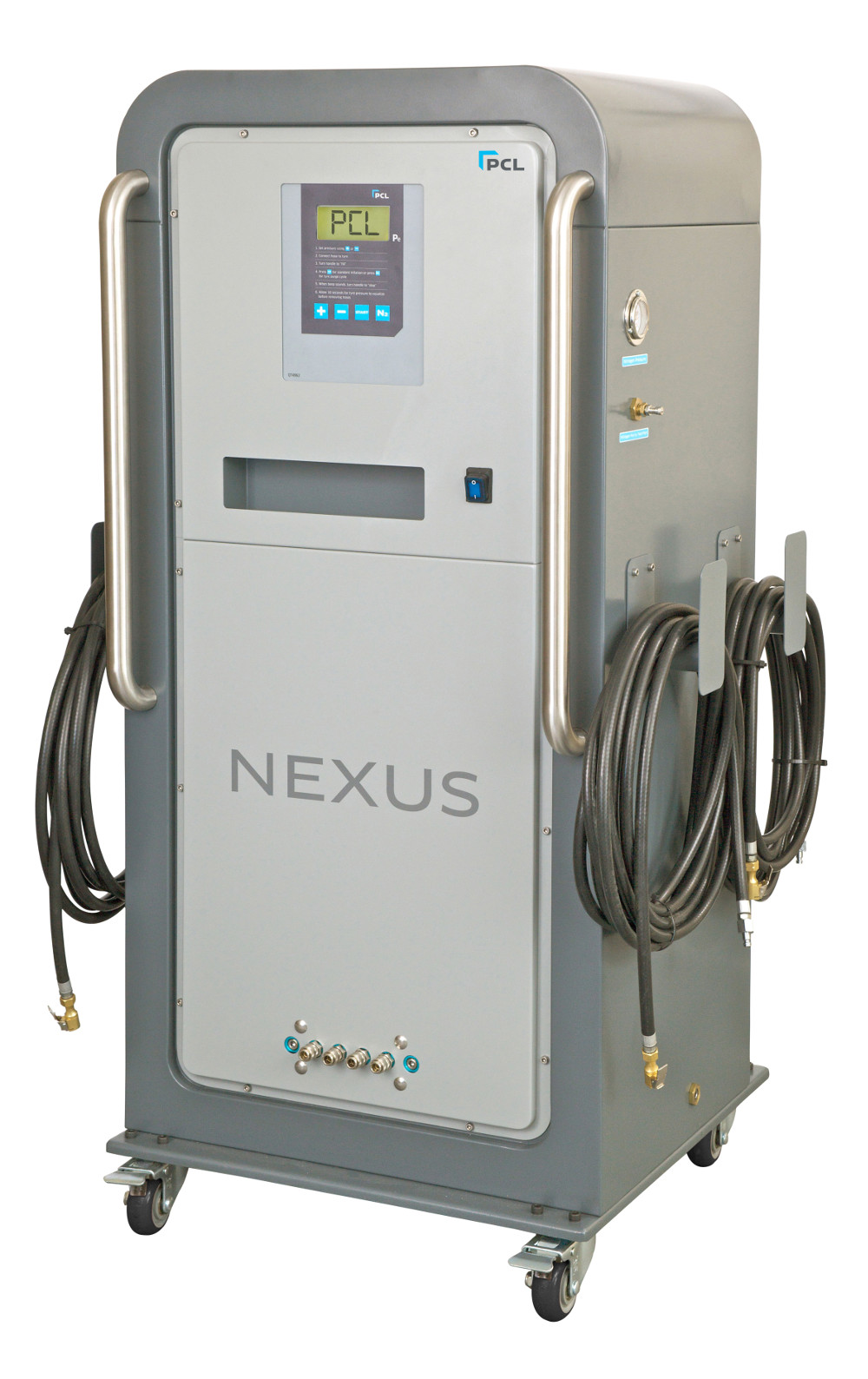 According to PCL, the Sheffield-based firm's Nexus nitrogen generation and tyre inflation unit is fast becoming "the top choice for users looking for a superfast solution, with visitors to this year's Brityrex impressed with its flexibility and benefits".
The company really sought to dry home the Nexus-is-the-fastest-nitrofen-inflator case during October's show in Manchester. The innovative system provides nitrogen delivery hand in hand with PCL's world-renowned digital inflation technology, giving a guaranteed inflation accuracy of ± 0.5 per cent. Therefore customers can benefit from speedy nitrogen inflation from their existing air supply, without needing to buy, store and handle expensive nitrogen bottles.
The range includes the Nexus Compact, in a never seen before housing size, so small it can be fitted to the inside or outside of mobile tyre service vehicles – covering every tyre inflation application, from passenger cars to large commercial vehicles. The idea is that this means rewards for tyre service providers, who can now benefit from offering a nitrogen inflation service to commercial customers on roadside breakdowns.
Tyre service providers were also invited to see PCL's comprehensive range of tyre inflators and workshop equipment, including PCL's Accura D12 inflation unit. As one of the top products in PCL's premium tyreshop range, the D12 combines advanced design with touch screen technology, and is said to provide reduced tyre inflation and lifetime costs.