NTDA silent auction raises £500 for BEN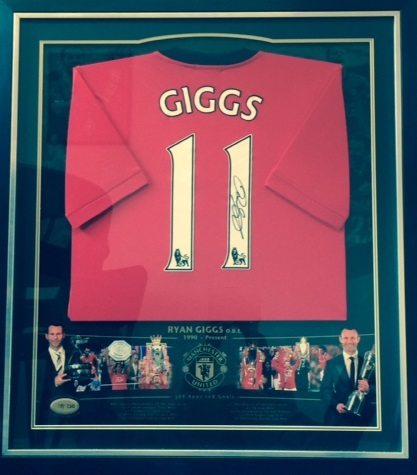 During Brityrex International 2014, the NTDA held a silent auction of a signed Ryan Giggs no.11 Manchester United shirt, which commemorates his 588 appearances, 108 goals and 24 years of service with Manchester United. It also lists all of his accolades as a player during that period including his PFA Player of the Year in 2009.
The shirt was on display on the NTDA stand during Brityrex. In the end Cliff Jones, managing director of Rema Tip Top won the auction, with the result announced during the NTDA dinner earlier this month. £500 was raised for BEN automotive benevolence fund.