Fieldens sales manager Andy Hipkin dies at 44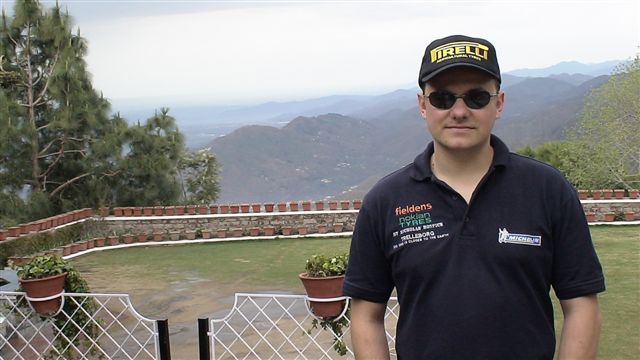 Andy Hipkin, Fieldens' tyre and wheel sales manager passed away on 29 September 2014 aged 44. He had been battling cancer for three years.
Hipkin joined Fieldens in 1993 as a tyre fitter and lorry driver then progressed through numerous roles including working with Renault Agriculture, Fieldens Wheels and Tyres sales department and eventually becoming group sales manager.
Informing us of the sad news, Neil Rosenthal wrote: "Andy helped me considerably as part of the management team when I purchased Fieldens in 2002 and was instrumental in the purchase of Specialised Wheel Services in 2004. I relied on him for help and advice. He was part of the fabric of Fieldens. His knowledge of UK agricultural and tyres was revered nationwide and he was respected by the machinery and tyre manufacturers/dealers and work colleagues alike – many being his friends."
He continued by describing how Hipkin's efforts did not stop at Fieldens – just a few years ago he, his partner and friends undertook a sponsored trek, raising money for charity, through the Himalayan foothills – before adding:
"There are no words to express how much we all will miss him. He leaves a gap at Fieldens that we will never fill. I am sure you'll join us in extending sincere condolences to Alex, his partner and to all his family." And indeed we all do.
Andy Hipkin's funeral will take place on Tuesday 14 October 15:45 at Risby Crematorium, Risby, Bury St Edmunds, Suffolk IP28 6RR. Flowers are welcome as are donations to Macmillan Nurses.