Conti anticipating minor tyre market growth in 2014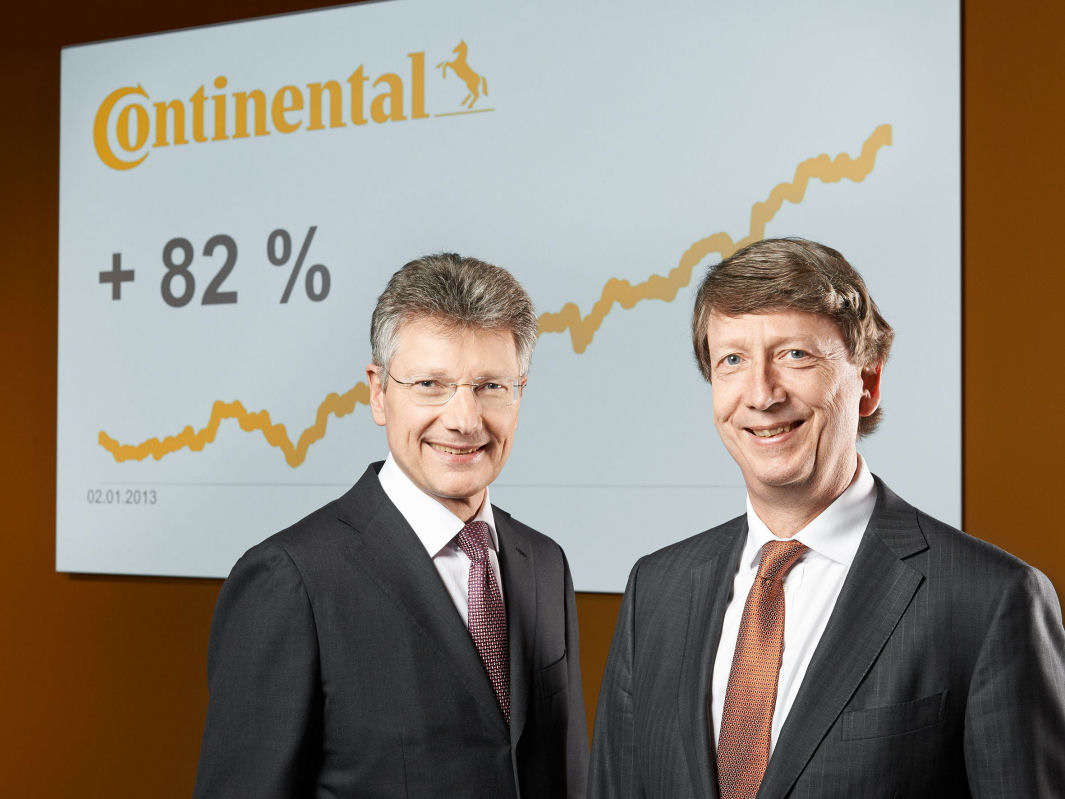 This year, Continental expects to sell a total of 11 million more tyres in the European and the NAFTA replacement markets than in 2013. Speaking at the company's press day in Hannover, Germany today, Continental CEO Dr. Elmar Degenhart stated that the tyre maker anticipates an increase of two per cent in these two regions, markets he said were "very important to our tyre replacement business". He added that together with further growth effects in Asia and South America, Continental is looking forward to its global replacement tyre business rising three per cent this year. In regards to the original equipment segment, the CEO said Continental expects global production of passenger cars, SUVs and light commercial vehicles to increase by about two per cent.
Overall, the tyre and automotive component supplier anticipates markets will develop positively in North America and Asia, and the company intends to particularly expand its business in China during 2014. "We want to grow by five per cent and aim to generate sales of approximately €35 billion" said Dr. Degenhart," adding that Continental aims to "comfortably achieve" an EBIT margin above ten per cent in 2014. He reported "getting off to a solid start" in the first quarter of this year: "We are reckoning here with a three to four per cent rise in sales. The continuously unfavourable development of exchange rates weighs on our performance. It is likely to have a negative impact of up to four percentage points on sales growth in the first quarter of 2014. Adjusted EBIT in the first quarter of 2014 will be higher than the comparable figure in the previous year."
In 2013, Continental increased sales 1.8 per cent to €33.3 billion, with EBIT climbing 2.4 per cent to close to €3.3 billion. The EBIT margin was 9.8 per cent and adjusted EBIT rose 3.5 per cent to over €3.7 billion. This corresponds to a ratio of 11.3 per cent. Net income rose by just under one per cent to €1.9 billion, with earnings per share of €9.62.