Tyresure: TPMS take-up fastest in northern Europe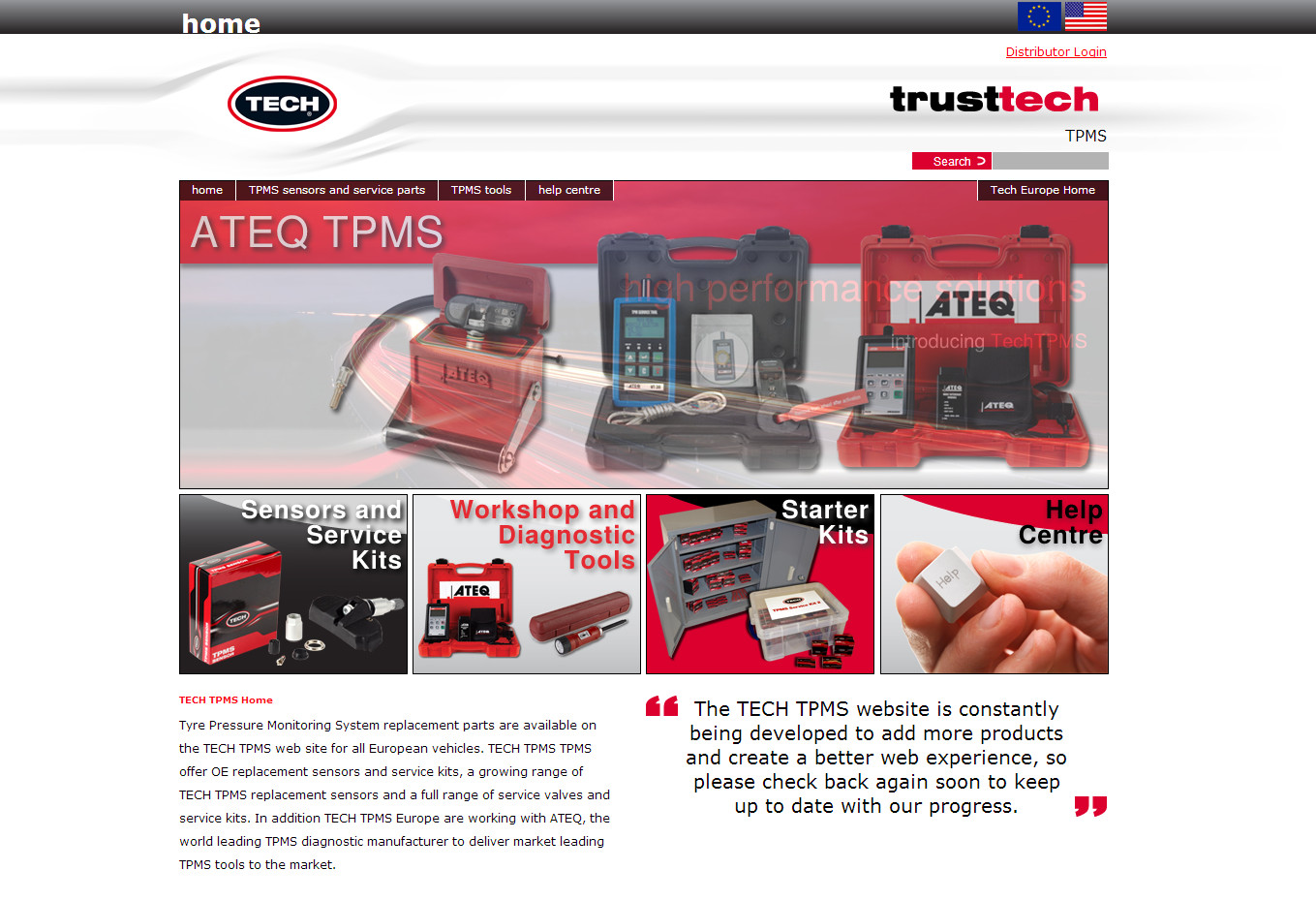 Retail sales of tyre pressure monitoring system sensors and service kits are growing fastest in northern Europe. According to Ian Smith, managing director of British firm Tyre Sure which supplies Tech Europe's TPMS needs across the continent, drawing a line from the Nordic region south to Spain and Portugal gives you an ever-decreasing continuum of market demand. As you might expect there is a direct correlation between having a distinct winter market and TPMS success. Those at the South of Europe have comparatively little demand by comparison.
Following two weeks touring Europe introducing Tech's TPMS offer to various different continental distributors, Ian Smith shared feedback from across the nations. As you might imagine, countries with the 'perfect' combination of a legal requirement to fit winter tyres, strong seasonal weather and motoring clientele with a taste for quality – such as Sweden – are amongst the strongest market. Of course any nation that requires the fitment of winter tyres is much more likely to see consumers purchase a second set of wheels for their winter tyres. And if they are going to this trouble and if their system features direct TPMS technology, then the job is not complete without a full set of aftermarket-purchased TPMS sensors. The great news for those operating in markets like this is that sensors sales are not only prompting by the legislation and the winter weather, but also new car sales, which are showing signs of picking up across Europe. In addition to that, owing to the fact that the consumer now has two sets of tyres, wheels and sensors, there is also twice as much opportunity for aftermarket sensor service business.
The only fly in the ointment of Sweden's bullish TMPS market is a debate about the interpretation of European TPMS legislation and its own national equivalent of the MOT. According to a Scandinavian Tire & Rim Organization (STRO) newsletter issued on 10 December 2013, the debate broke out at the end of last year and has yet to be resolved (see textbox for the full story).
Other Nordic and broadly northern European markets such as Norway and Denmark may not have exactly the same mandatory legal requirements, but due to the combination of weather, insurance requirements and cultural norms, demand is similarly good here too.
The Austrian and German markets are said to be relatively good due to comparatively high levels of maintenance by motorists. The next wrung down are the Benelux nations (Belgium, Holland and Luxembourg), which are said to be broadly comparable with the UK.
Tyresure/Tech Europe launched their TPMS offer in France at the Equip Auto show. True to the pattern of take-up described, TPMS demand there is said to be less than you might expect from a market that is home to firm's like Citreon, which are known for their in-car electronics. However, it is considerably better than further south in Spain and Portugal, which is very much 'pre-entry' in terms of TPMS awareness.
Raising awareness and supplying the market
In order to do its bit to raise awareness and supply the market with the necessary sensors, tools and servicing kits, Tech Europe has spent the last year or two developing its central TPMS online solution. This has been designed for use by the company's distributors across Europe. And with this mind, it features a different level of information than is given to casual visitors to the site. For instance, the site offers full relearn procedures and a lot more, which is most useful to distributors.
The site is also used as a full ordering portal for distributors and their tyre bay customers, each seeing their unique pricing structure. In addition the core "engine" of the www.techtpms.com site can be branded for different Tech distributors.