Europe launch for Conti's REDI-Sensor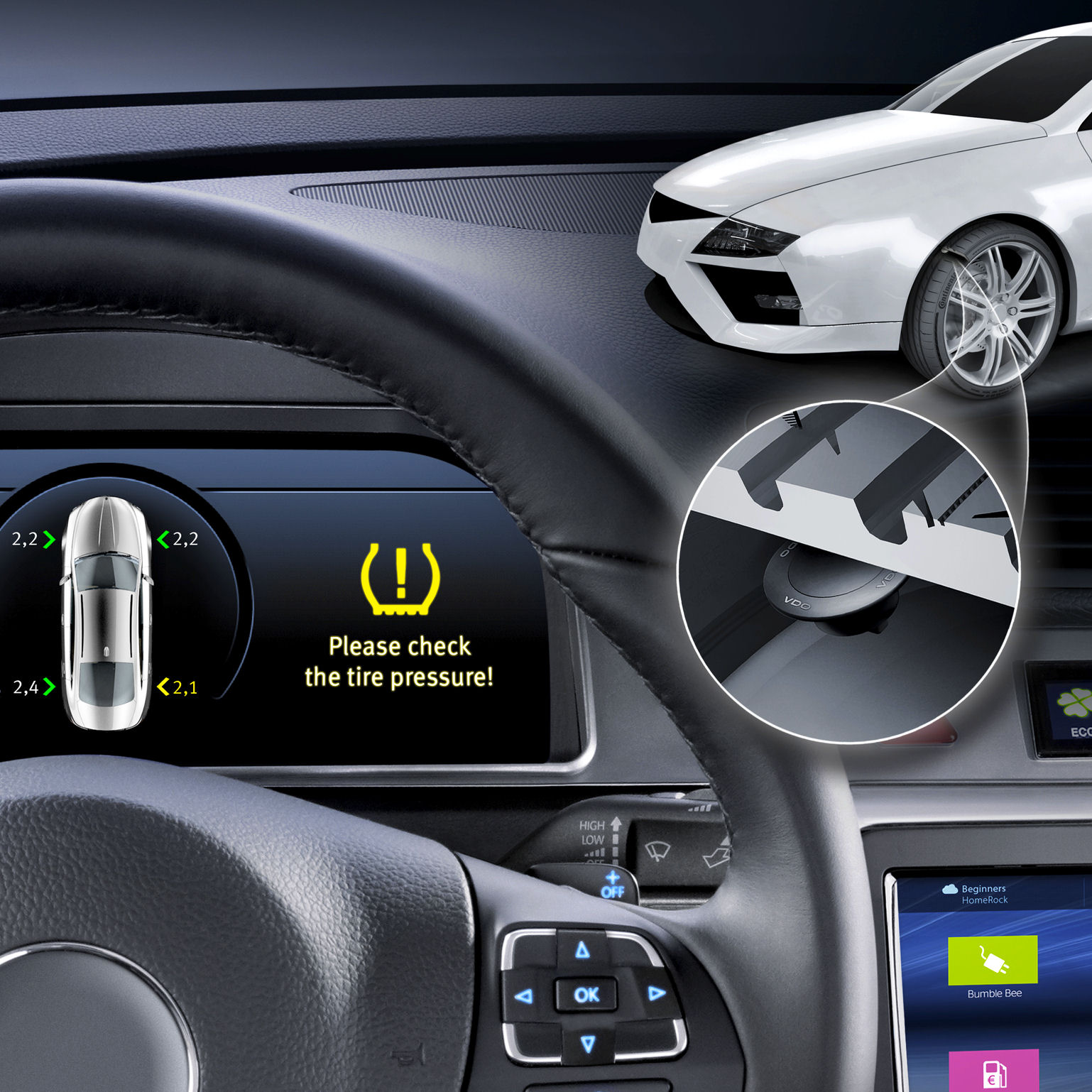 The 'REDI-Sensor' tyre pressure monitoring system marketed under Continental's VDO brand has been sold in North America for the last three years, and the automotive supplier claims the product has enjoyed great success there. Now, with EU Regulation 523/2012 coming into effect in little over one year from now, the company is rolling out REDI-Sensor here in Europe. The multi-application TPMS sensor will be introduced into the European market in summer 2014.
REDI-Sensor utilises direct TPMS technology, with sensors fitted within each tyre. Continental anticipates a ready market for its product after 1 November 2014; it notes that the easiest way to ensure a direct TPMS system operates properly is for each vehicle to have a separate set of sensors for both summer and winter tyres. And as REDI-Sensor can be fitted to a wide range of vehicles, Continental sees great opportunity here – while TPMS fitted vehicles currently require a manufacturer-specific sensor, in future garages and workshops will be able to equip many vehicles on the market with one of just three different REDI-Sensors. The will drastically simplify stock and logistics issues within the parts trade.
In addition to catering to most of the vehicle parc with just three sensors, Continental claims its TPMS solution is much easier to set up than its rivals; unlike comparable solutions, which require the sensor to be programmed on-site for each vehicle, the VDO REDI-Sensor is delivered ready for installation. As the product name indicates, the sensor comes pre-programmed and ready for the OE vehicle relearn procedure.
A further point of difference is the sensor's positioning: While most TPMS sensors currently on the market are combined with the tyre's valve, the VDO REDI-Sensor is attached to the inner liner of the tyre. Continental says fitment on the inner liner makes installation a more straightforward procedure and more effectively protects the sensor against mechanical damage while dramatically reducing corrosion potential.  And as it is positioned inside the tyre, the European VDO REDI-Sensor can be combined with virtually any wheel or valve stem style.