New VMI equipment enters service at Kama Tyres' Nizhnekamskshina plant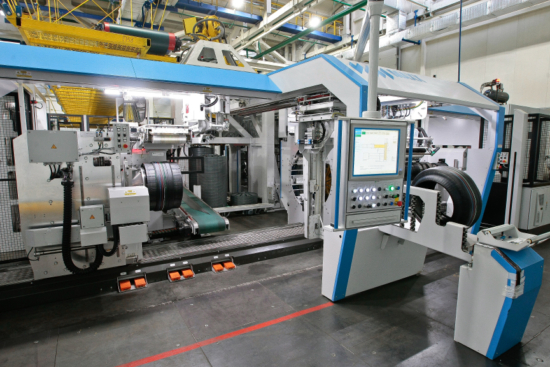 Kama Tyres has commissioned new passenger car and light truck tyre manufacturing equipment at its Nizhnekamskshina plant in Tatarstan. The Tatneft tyre manufacturing business says the two VMI MAXX tyre builders and the Apexer, a unit that automatically assembles freshly extruded apex with a pre-manufactured bead, are now in operation.
The equipment was purchased as part of Kama Tyres' project to increase plant capacity by 1.2 million tyres per annum. Each assembly complex can produce up to 2,000 tyres each day and requires minimal human intervention. The Apexer can produce up to 2,500 apexes per shift.