Vans are a bright spot in Europe's automotive downturn: GlobalData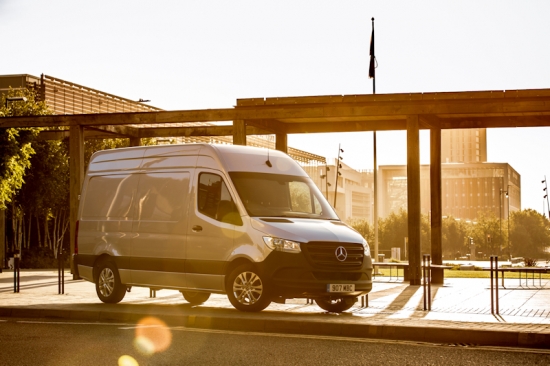 Light commercial vehicles (LCVs) including vans are an often overlooked, but important, component of the European light vehicle market, particularly in the current coronavirus crisis, says GlobalData.
Calum MacRae, automotive analyst at the company, says: "As online delivery becomes more important to our everyday lives and as we shelter indoors from the coronavirus, the importance of the LCV typified by light vans such as the Ford Transit is self-evident."
Figures for April in key European markets further bear out the hypothesis that the van market has not been as badly hit as the passenger cars. In Spain, while car sales were down 88.9 per cent in April, van sales fell 72.8 per cent; in France, cars were down 88.8 per cent and vans down 83.9 per cent, while in the UK car sales fell 97.3 per cent and van sales by 86.2 per cent.
The current manufacturing restarts by vehicle manufacturers are often starting with LCVs. As PSA Peugeot-Citroen announced its restart plan for plants in Europe this week it emphasised that its plant in Hordain where it makes LCVs, would be the first plant back in production. PSA said van plants would be restarted first because the LCV order book is relatively healthy and that demand for the van market is more predictable than for privately owned passenger cars. It's been a similar story at some other manufacturers.
MacRae concludes: "While the industry reels under the impact of COVID-19, some sectors – such as LCVs – are performing relatively well. The figures may not be startling, but it does demonstrate that there are some pockets of hope among all the despair in automotive markets."