Yokohama lauds SEMA awards clean sweep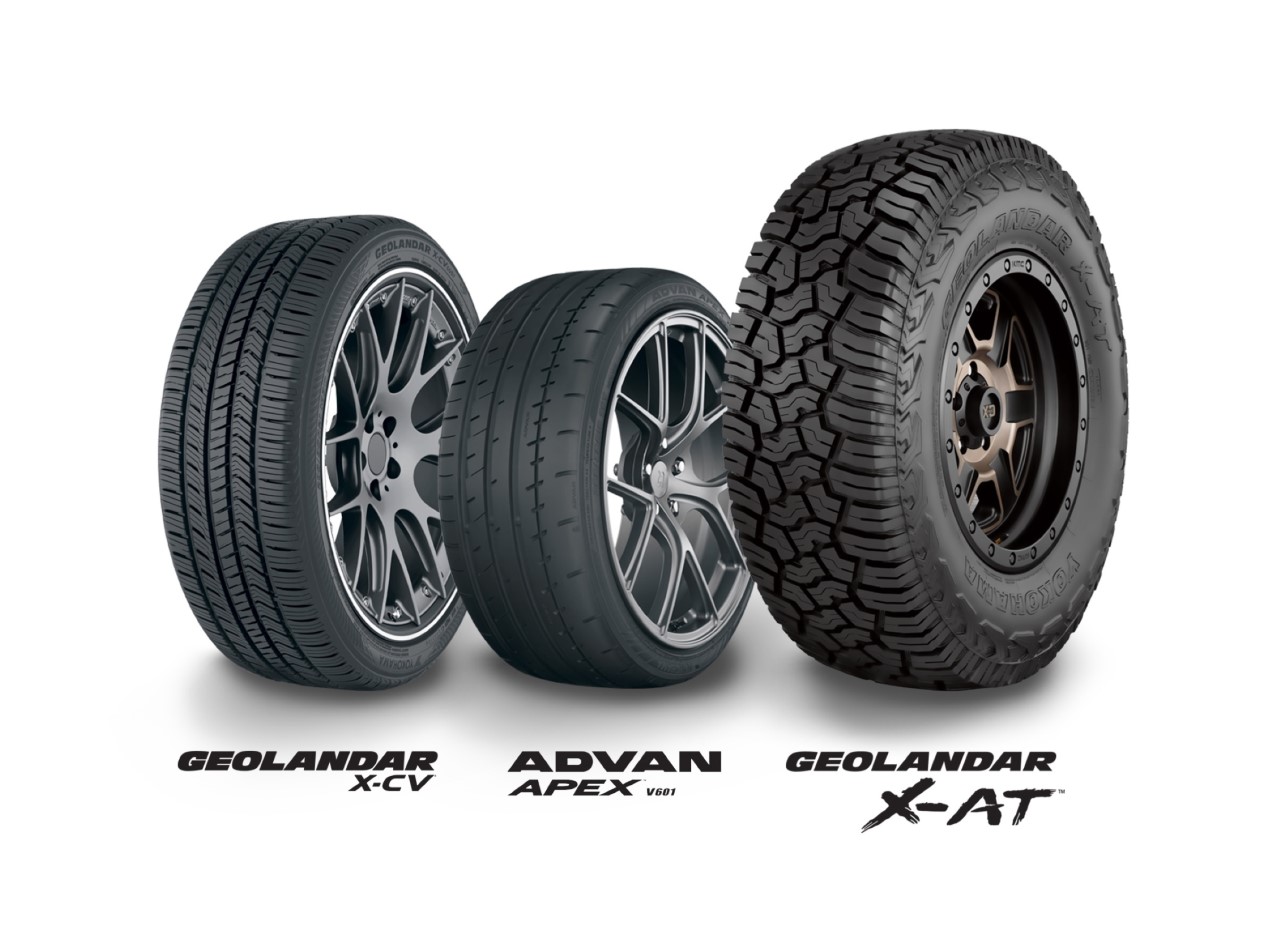 Following the news that Yokohama won "Best New Tire" at the SEMA awards, Yokohama representatives have responded to the fact that the company won both runner up places too.
"Winning a prestigious SEMA New Product Award is a major achievement, but sweeping the category is unprecedented and a testament to the strides we've made in terms of our new products," said Andrew Briggs, Yokohama's vice president of marketing and product management. "2019 has been a watershed year for Yokohama as we've launched nine new consumer tires, including the X-AT, Apex and X-CV. We're honored that the SEMA judges recognized our new product development and bestowed us with these awards."
The overall winner, the Geolandar X-AT, is an extreme all-terrain tyre. Designed for pickup trucks, Jeeps and SUVs, the X-AT comes in 27 sizes, ranging from 15 to 22 inches. It also features a 45,000-mile treadlife warranty. Plus, it includes load range F sizes for heavier carrying capacities and a dual sidewall design, which allows the consumer to choose the appearance they like the best.
Developed for the North American market, the Y-rated Advan Apex is available in 44 sizes, ranging from 17- to 20-inch fitments. The Apex also includes a 25,000-mile limited tread warranty (12,500-mile on staggered fitments). Built upon the legacy of Yokohama UHP tyres such as the A008, AVS Intermediate, AVS Sport and ADVAN Sport V105, the Apex offers enhanced wet and dry performance, while providing a refined experience for a wide range of sports cars, high-end performance vehicles and American muscle cars.
The Geolandar X-CV is designed for luxury SUV and crossover owners, with 23 W-speed-rated sizes, covering nearly all 18- to 22-inch luxury SUV/crossover fitments. The X-CV is definitely luxury meets performance – it's specifically engineered for luxury SUVs and crossovers, and is built for long-lasting, powerful all-season traction and braking.