Midwest donates to local homeless charity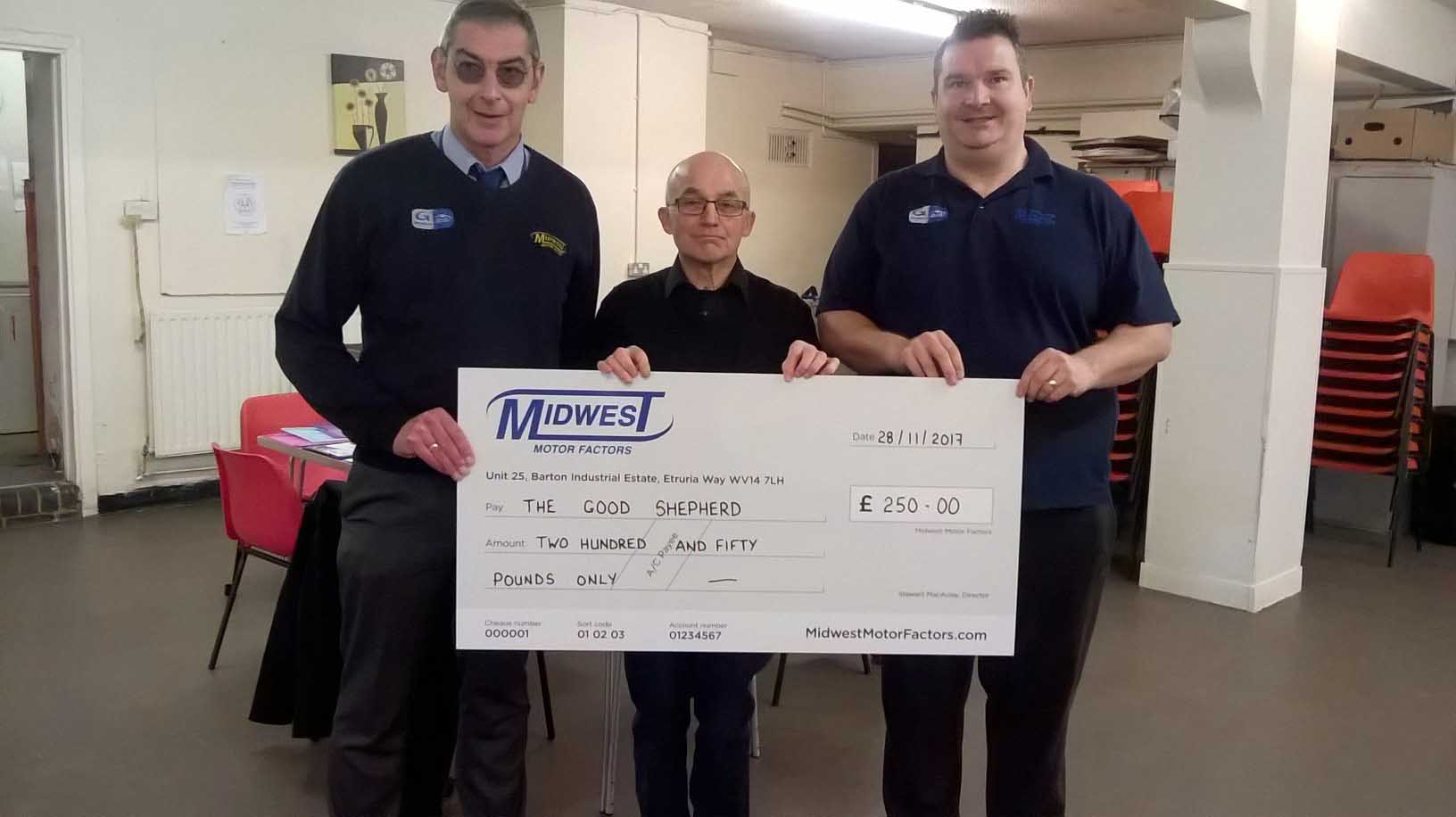 West Midlands based automotive parts distributor, Midwest Motor Factors, has donated much-needed funds to the Good Shepherd Ministry, a local charity that assists the homeless and others in need in Wolverhampton. Midwest donated £250 to the ministry in memory of popular Bilston Town FC chairman and community champion Graham Hodson, who died earlier this year.
Set up in 1972 by a Roman Catholic religious order of Brothers, Brothers of Saint John of God, the order oversees projects all over the world to help the poor and disadvantaged, including one since 2003 at Wolverhampton's Methodist Centre. The money raised helps provide food and support.
Receiving the cheque on behalf of the Good Shepherd Ministry, Brother Stephen said: "We are incredibly grateful to Midwest Motor Factors for their donation. It is companies like Midwest that make it possible for us to continue providing a vital community service, and without such generosity we wouldn't be able to provide support to those who really need it."
Craig McCracken, Midwest Motor Factors group factor manager, said: "We are delighted to be able to offer our support to the Good Shepherd Ministry in Graham's memory, not only such a worthy cause but a special way to honour his memory. As a regional-based business, we are very much invested in the local community, shown through our various sports sponsorships involving Bilston Town FC, British Speedway team Wolverhampton Wolves and Walsall FC."