Yokohama sponsors FC Harlem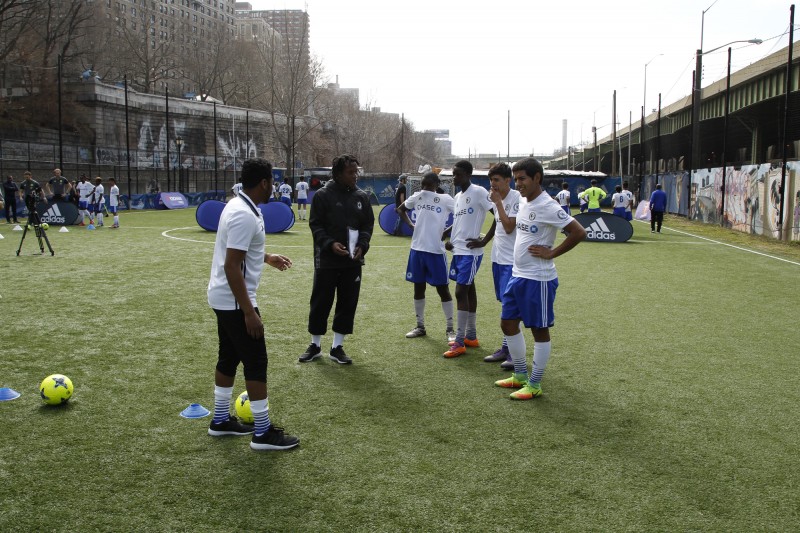 The Yokohama Rubber Co., Ltd. has entered into a sponsorship agreement with FC Harlem, a youth football club in New York City's Harlem district. This latest addition to Yokohama Rubber's CSR activities will focus on providing support for the construction of FC Harlem's football facility.
FC Harlem is a youth football club dedicated to creating more opportunities for Harlem's disadvantaged youth to play football and develop leadership skills to be confident and positive contributors to society. Yokohama Rubber's decision to become a partner of FC Harlem is an extension of its partnership with the Chelsea Football Club of England's Premier League. Yokohama Rubber became an official shirt partner of Chelsea FC in July 2015, and the Premier League club has strong ties with FC Harlem, including conducting football training camps as the youth club's official partner. FC Harlem plans to build a covered floodlit football pitch and facility. It is presently considering concrete designs and the date for the facility's completion.
Yokohama Rubber's CSR management vision is "To Build a Trusted Identity as a Contributing Member of the Global Community," and the company is pursuing various activities targeted at environment protection and contributions to its local communities and the broader society. Yokohama Rubber's CSR activities are highly regarded overseas as well as in Japan, and the company has been included in the FTSE4Good Index of companies demonstrating strong Environmental, Social and Governance (ESG) practices for 13 straight years.