Family garage owner is Parts Alliance 'Dream Drive' promotion winner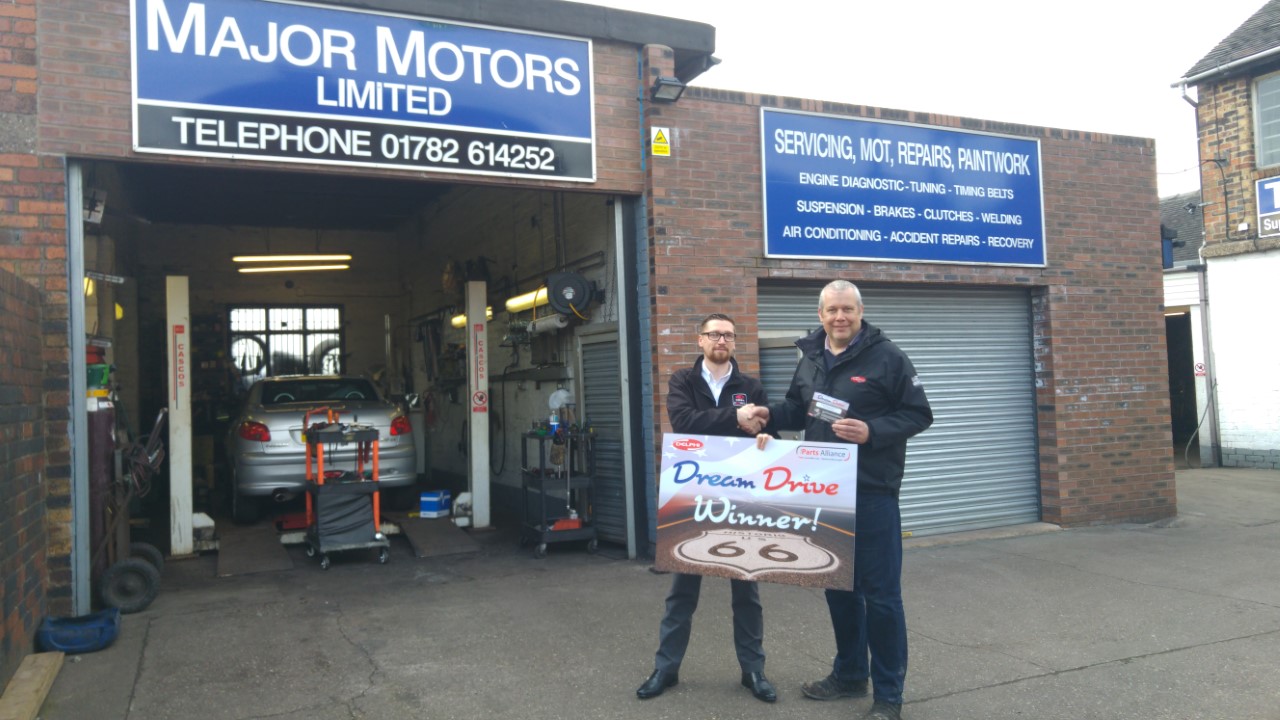 Dave Bailey of Major Motors, a loyal customer of CES Stoke, is the first Servicesure garage to strike it lucky in The Parts Alliance's 'Dream Drive' promotion.
"I've always wanted to visit America, so I'm really looking forward to taking in the sights and spending time in so many famous cities," said garage owner Dave. "My wife Hilary will be joining me on the trip, so it's going to be a really special few weeks for both of us."
During the 2,400 mile 'road trip of a lifetime' they'll visit Chicago, St Louis, Las Vegas, the Grand Canyon and Los Angeles, driving through the iconic landscape and open roads of America's deep South.
Major Motors was established in 1978 by Dave's father, before he took the helm in the mid-1980s. It's a firm favourite amongst its loyal customer base, offering servicing, repairs, diagnostics, air conditioning and even bodywork.
"We always use Delphi braking as our first choice," said Dave. "The quality is very high and the pricing is good too. "
Dave said CES Stoke had been the garage's main supplier 'for many years' and praised the branch for 'excellent service and support.'
Head of Marketing for The Parts Alliance, Simon Moore said: "We're delighted to be sending another customer along Route 66 and we look forward to more customers winning prizes."
The 'Dream Drive' promotion continues until the end of April. Scratch cards are included with all sets of Delphi brake pads.