Tyres on the Drive deal gives Halfords an opportunity to grow mobile delivery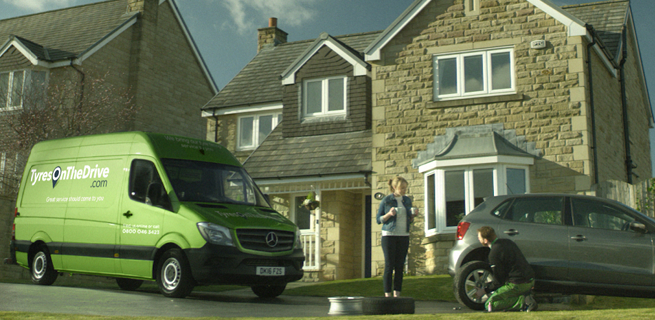 Halfords has acquired a minority stake in TyresOnTheDrive.com valued at up to £8 million and simultaneously entered into an operating agreement with the mobile tyre fitting business. The shareholding was purchased during a round of investment in Tyres on the Drive in which existing shareholders MMC Ventures and True Capital also participated.
The operating agreement will see Halfords and Tyres on the Drive jointly develop opportunities to leverage each other's capability and expertise, with the aim of enhancing the services and products available to their customers. Specifically, the agreement includes projects to deliver certain sales and cost synergies and provides Halfords with the opportunity to trial a broader mobile delivery proposition for its motoring services.
"This is a very exciting opportunity for both Halfords and TyresOnTheDrive.com," commented Robert Gorrie, chairman of TyresOnTheDrive.com. "It is a significant endorsement of the business we are building at TyresOnTheDrive.com. Our disruptive, nimble, online and mobile fitting focused tyre business can benefit from and also provide benefit to Halfords in ways that will deliver considerable customer benefit for both businesses."
Jill McDonald, chief executive of Halfords, added: "We are delighted to announce this arrangement with TyresOnTheDrive.com, which fits well with our strategy to develop service-led sales. We know that convenience and 'do it for me' are increasingly important trends for our customers, and this arrangement provides an excellent opportunity for us to explore the extension of our customer offer.
"The management team at TyresOnTheDrive.com have developed a sophisticated, customer-centric online platform, resulting in a best-in-class customer experience, throughout the journey from ordering through to fitting," McDonald continued. "We look forward to working closely with the team to enhance services to our respective customers."
TyresOnTheDrive.com was founded by Dominic Clark in 2011 and received its first venture capital investment, a sum of £340,000 from The North West Fund for Venture Capital, the following year. This investment is managed by Enterprise Ventures. MMC Ventures first invested in the company in 2012, while True Capital took on a shareholding in 2014.
"It has been a privilege to work with the team at Tyres on the Drive as they have grown the business," said Bruce Macfarlane, managing partner at MMC Ventures. "We continue to be impressed with what they have achieved since we first invested and we see huge opportunities for this partnership with Halfords. As an early investor we have been a big supporter of the company's ambitions and look forward to working with them as they continue to scale."
In a statement, Ture Capital writes: "We are confident that the partnership with Halfords will allow TyresOnTheDrive.com to further develop its market-leading, customer-first, technology-led proposition. True Capital will continue to work alongside both management teams in the coming months to help further accelerate Tyres' already exceptional growth."
Since its inception, TyresOnTheDrive.com has achieved a compound average sales growth of 92 per cent. It currently has access to 85 per cent of the UK population.