Second Sealey tool van for GSF Car Parts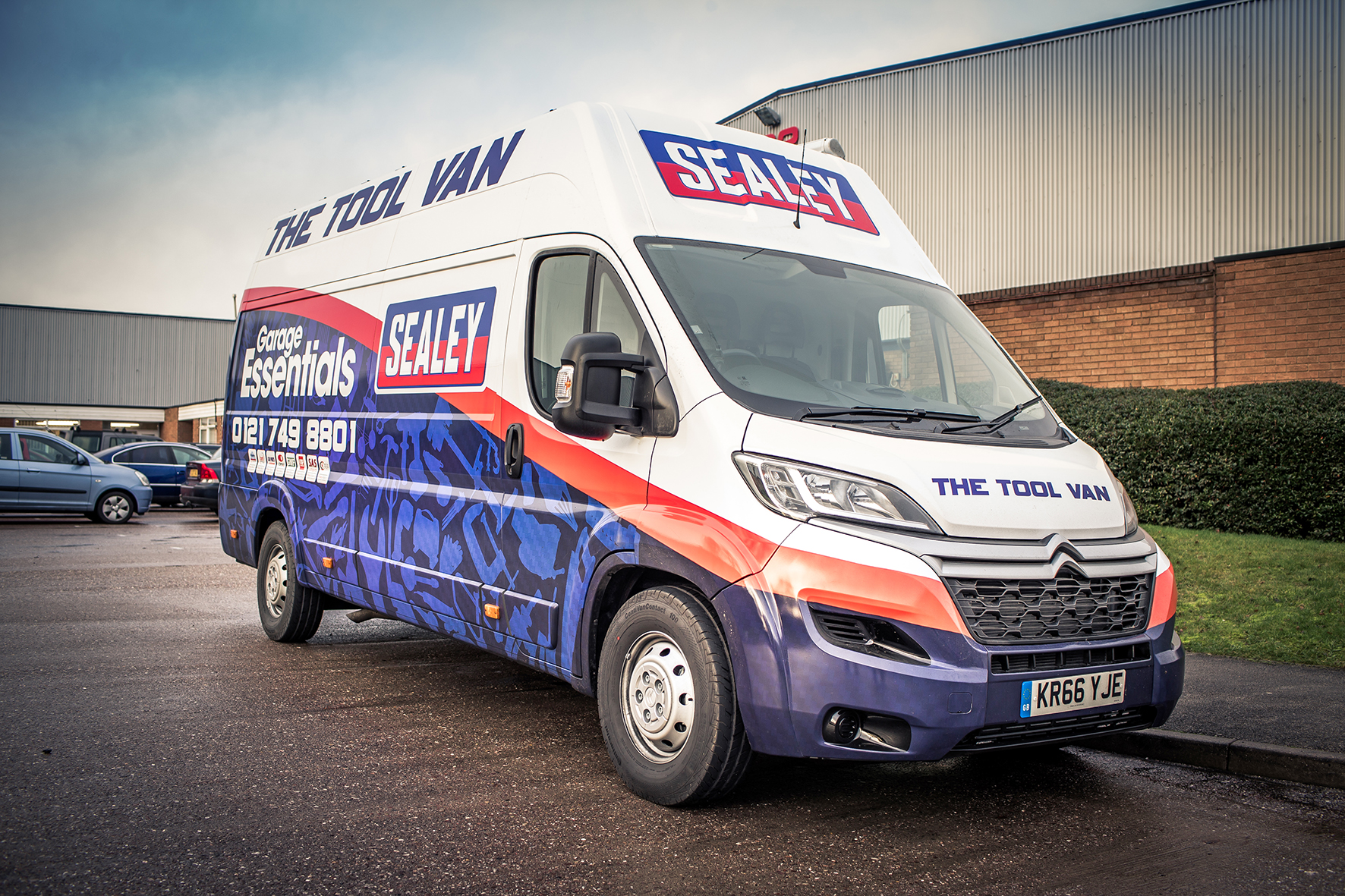 GSF Car Parts has added a second Sealey tool van after enjoying great success with the first one, launched to trial the concept around 12 months ago.
The new long wheel base Citroen Relay is again co-branded with 'Garage Essentials' and Sealey livery. This time, a closer look reveals the logos of The Parts Alliance and the other member businesses too.
The van will offer a top quality fitted mobile viewing and demonstration experience, with over 500 of Sealey's best-selling lines, built-in heating and even a TV for video demonstrations.
The original van was the first in the country dedicated entirely to Sealey's growing automotive range, whilst GSF also added the full Sealey range to its website last summer, underlining a strong business relationship.
In May 2016 Jason Bavin joined GSF as Tools and Equipment Technical Specialist to operate the van sales activities, working in conjunction with the branch network.
"We found the Sealey van a successful addition last year," said John Wright, GSF's Head of Garage Equipment and Customer Development. "There's still no substitute for actually seeing products, so it's a great way of helping customers.
"To be honest we've been inundated with requests from branches wanting the van to work in their areas, hence the need for another one!"
Bavin added: "It's the time savings and return on investment that really persuade garages.
"When we're out on visits it's also about training and informing the GSF team to sell this type of equipment more confidently in future."
Rather than sell off the van, orders are simply made with the local branch on account for next day delivery.