Daimler patent – enhancing tyre grip with water?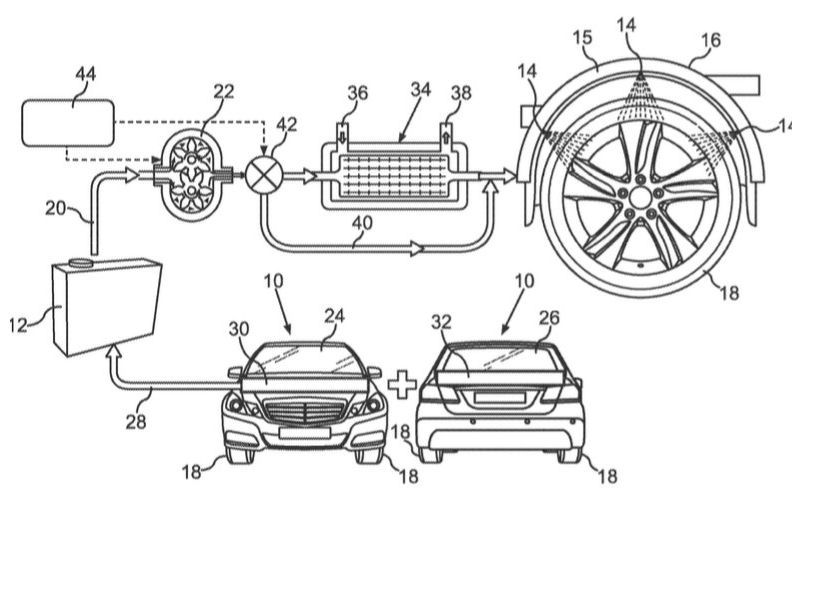 Several news sources have shared news of Daimler's filing of a patent to optimise tyre temperature, and thus grip, through the use of a high pressure water system. The patent was reportedly filed with the Intellectual Property Office in the UK and pertains to a system that is triggered by temperature sensors in a tyre. In cold weather conditions this would result in warm water being applied to the tyre, while the reverse would occur in warm weather. The aim of this shower is to increase grip, however improved wear is said to be another benefit.
In the absence of details from Daimler – a basic diagram doing the rounds online is the only evidence most have seen of this patent – it is difficult to see how a major drawback to the system could be overcome. The use of water to warm tyres in sub-zero temperatures could, when the system is present in sufficient vehicles, distribute sufficient water on road surfaces to foster the formation of black ice.