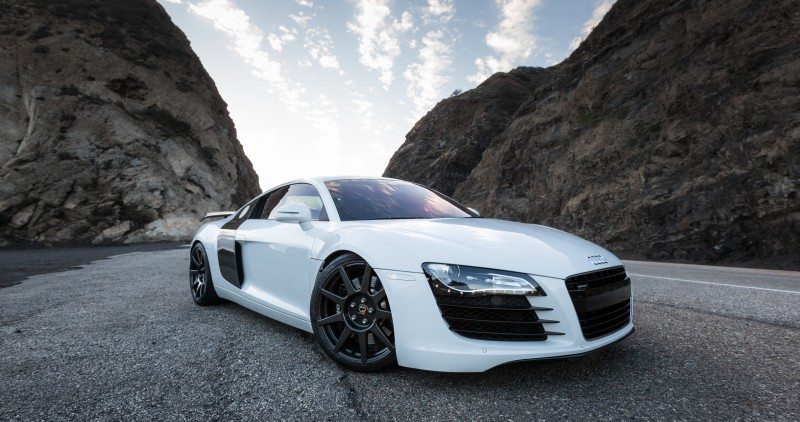 Carbon Revolution's bespoke Audi R8 carbon fibre wheel
Carbon Revolution has launched a new version of its one-piece carbon fibre CR-9 wheel for the first generation Type 48 Audi R8. The model was chosen for Carbon Revolution's first batch of bespoke fitment options as a darling of the aftermarket tuning and motorsport world.
Custom designed for the Audi R8, the CR-9 has an offset that apes that of the factory fitted wheels, ensuring caliper compatibility, while a diameter of 19" means there's equally no danger of it making contact with the arch under full suspension compression.
Carbon Revolution says its CR-9 R8 fitment will "dramatically cut down on unsprung weight," with a one-piece carbon fibre construction weighing 40 per cent less than an equivalent alloy. The weight-saving has obvious performance and handling benefits, reducing rotational inertia and enabling the car to accelerate faster and change direction more precisely.  The multi-spoked wheel is designed to call to mind some of history's most iconic circuit cars; appropriate considering the track-focused nature of the carbon fibre technology that made it possible.
A set of four bespoke Carbon Revolution CR-9 wheels for the Audi R8 retail at £15,000.
Category: Product News