GSF Car Parts Stoke the latest to see improvements in network investment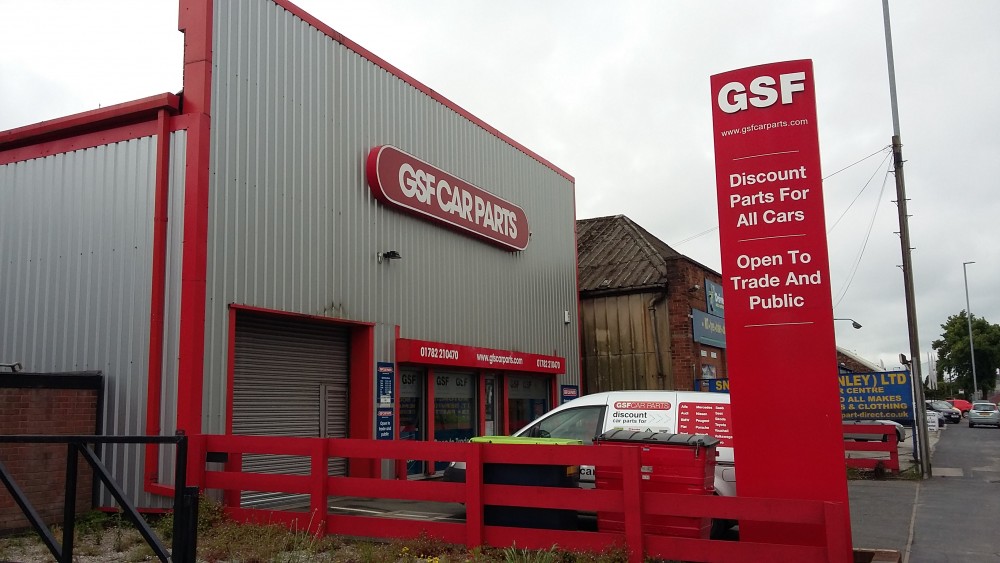 GSF Car Parts's ongoing investment in its UK network has seen improvements made at the Stoke branch, which now features improved LED illuminated signage. Bringing the store in-line with the company's current corporate image, the project took roughly four weeks to complete. GSF anticipates reduced running costs thanks to lower power consumption and no more costly tube replacements.
Situated on Leek Road in Hanley, the Stoke branch's range includes everyday service parts, as well as more technical equipment such as engine management systems. GSF Stoke caters to all main vehicle manufacturers and offers both direct deliveries to trade customers as well as counter sales to those who like to maintain their own cars.
Commenting on the upgrade, Amanda O'Reilly, head of Marketing at GSF Car Parts, said: "Stoke's signage upgrades help the store to better reflect the quality of the stock carried within the branch. It is our intention to ensure that the corporate identity is represented in each branch across the country to help give each location far greater visual impact."