Government to spend more on 'stealth' speed cameras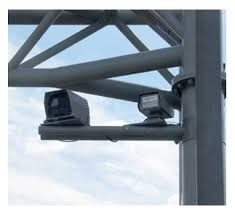 It has been reported that the government is set for further expenditure on speed cameras for the motorway network.  Currently the cameras, which are positioned on the M25 and use digital technology, are designed to catch motorists breaking the 70 mph speed limit.
According to The Times, 668 drivers have received fines since the cameras were introduced last year. The majority (520) were for breaking the 70 mph speed limit, while the remaining 148 penalties were issued to motorists exceeding the 40 to 60 mph variable speed limit.
Critics have dubbed the devices 'stealth cameras', but a spokesman for the Highways Agency said: "There are clear signs where cameras are in place and the new cameras are more visible than the previous versions."
The spokesman added: "Variable speed limits on smart motorways are primarily there to smooth traffic flow, reduce congestion and make journeys more reliable.
"Hundreds of thousands of motorists use this stretch of the M25 every day. The vast majority are sticking to the speed limits and are experiencing better journeys as a result of smart motorways."
It is proposed to introduce the same technology on a northern section of the M25 and parts of the M1, M3, M60 and M6.  The Highways Agency has confirmed an agreement to install and maintain the equipment at these new locations.