Blackcircles.com opens first Tesco PitStop in Scotland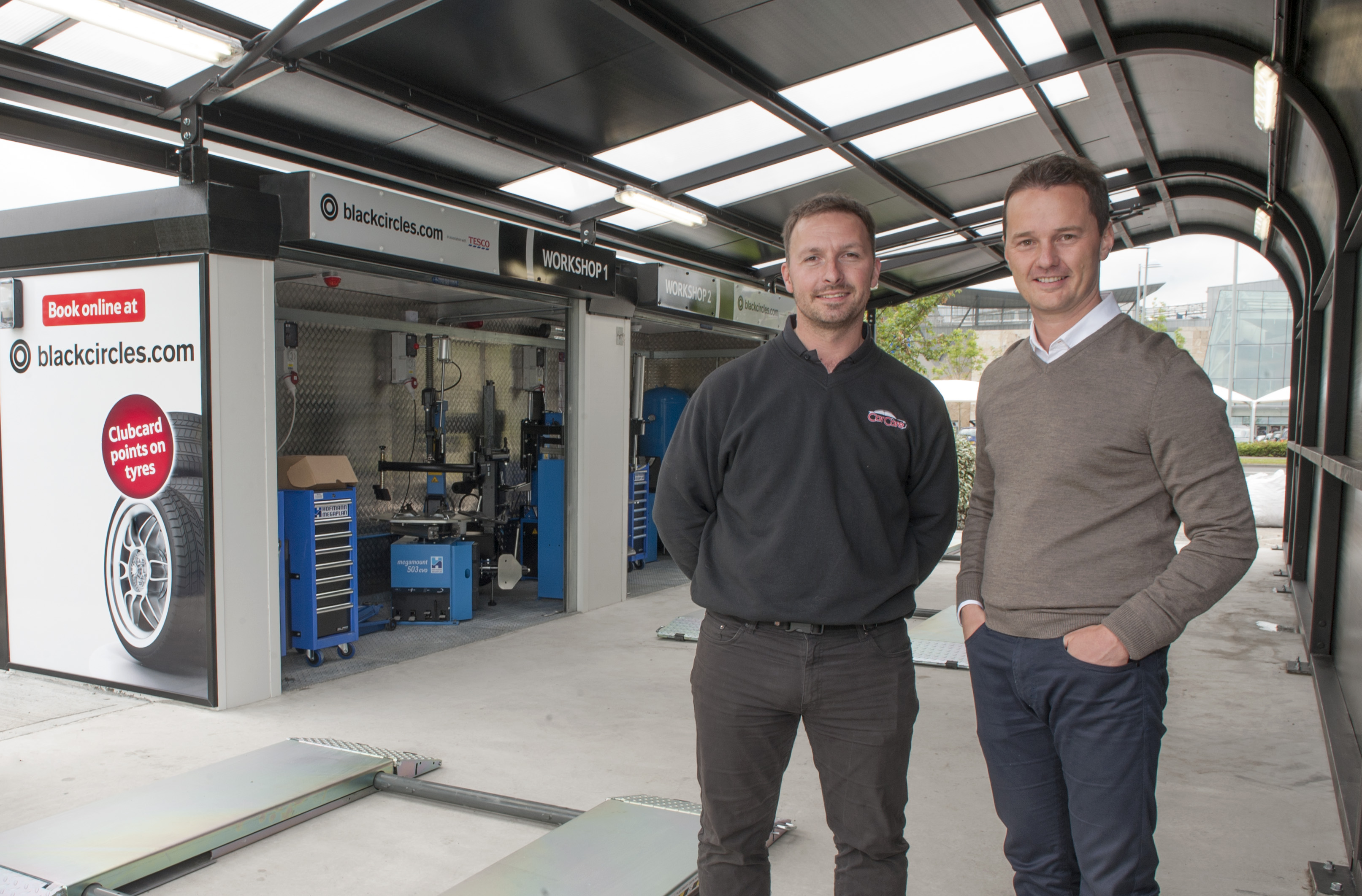 Blackcircles.com has opened its fourth tyre fitting Tesco PitStop, and first in Scotland, at Tesco Extra in Silverburn, Glasgow.  The PitStop is operational and opened for bookings on Saturday 28 June, with the first tyres being fitted on Monday 30 June.  The first PitStop Click&Fit tyre bay was opened in Milton Keynes in July 2013.  Since then, additional PitStops have been opened at Tesco Extra stores in Bar Hill, Cambridge and Handforth, Cheshire.
Commenting on the Tesco Extra PitStop in Glasgow, Mike Welch said: "We continue to work with Tesco to better understand how our PitStop programme can complement their strategic objectives and utilisation of space.  Our first 3 sites are doing very well, and customers say they love the service.  Silverburn is a very exciting development for us because it's second to none in the region in terms of footfall and exposure."
Earlier this month, Blackcircles.com added the 450th Premier Partner franchisee garage to its nationwide network.  About a third of Blackcircles.com's nationwide network is franchised and it's the fastest growing part of the network.  The company aims to reach 1,000 franchised garages by 2017.
Further hints at funding prospects
Welch drew comparisons between Blackcircles.com and Kwik-Fit while giving an update on discussions aimed at securing funding to accelerate the growth of the business: "It's always been my ambition to achieve something similar to Sir Tom Farmer at Kwik-Fit and, all in all, we're not far off where we want to be at this point in time.  In terms of funding to accelerate growth in the business, talks are underway with a range of prospective investors from within the trade and financial markets and we expect to conclude those discussions by the end of the third quarter."
With four PitStops across Great Britain and its large network of affiliate fitting stations Blackcircles is clearly a retailing force to be reckoned with. However, the chain will have to establish depots (in their own right) in double figures before they can be described as a leading bricks and mortar retailers.