Tag: Xingyuan
The export office of Qingdao-based Xingyuan Tires Group, which is around the 30th largest tyre manufacturer in the world and has been a top 10 Chinese tyre manufacturer since 1994, has announced the introduction of the new Anchee passenger car tyre brand.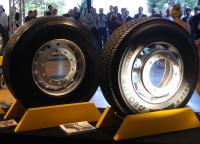 The European Union has made its conclusive statement on the introduction of anti-dumping tariffs on truck and bus tyres and retreads manufactured in China. As previously announced, the EU will impose fixed rate anti-dumping duties on the products, with the final regulation 2018/1579 implemented from 23 October. This ends speculation that percentage rates could be applied. In fact, the EU has revised tariff levels up, almost across the board.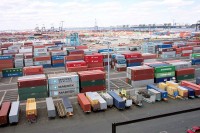 Thanks to an internal document sent to EU member states and national tyre trade associations, we now have a clearer idea about what form the European Commission's final anti-dumping measures against Chinese truck and bus tyres may take. The Commission favours a system of fixed, per-tyre duties similar to the preliminary duties introduced in May; the silver lining for Chinese tyre makers is that it has recommended these duties be reduced.