Tag: Uganda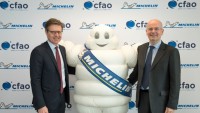 A new joint venture has been set up between Michelin and industrial products distributor CFAO for importing and distributing premium and quality segment tyres into Kenya and Uganda. CFAO holds a 51 per cent share in the new entity and Michelin the remaining 49 per cent. The joint venture's governance is equally divided between CFAO and Michelin.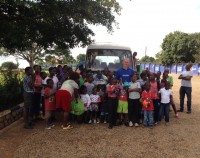 The managing director of UK tyre retailer Just Tyres has completed the latest leg of a long distance journey to Uganda. Ian Grant, has raised £20,000 for the Kampala Children's Centre over the last 12 months, which has paved the way for a comprehensive education programme that trains adults how to teach youngsters basic numeracy and literacy skills.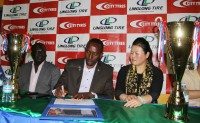 On 31 May Linglong Tire signed an two year sponsorship deal with the Federation of Uganda Basketball Association (FUBA). The partnership, which will see financial and material assistance extended to Uganda's national basketball team, is the first of its kind in the African Continent.