Tag: Toyota Material Handling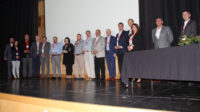 Two awards from Toyota have been added to Camso's silverware collection. The off-highway tyre specialist has received the Core Value Award: Respect for People from Toyota Material Handling and the Global Contribution Award from Toyota Industries Corporation.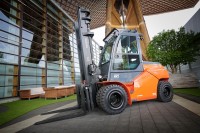 Continental has become the exclusive tyre fitment on Toyota Material Handling's flagship electric counterbalanced forklift truck range. All Toyota Traigo 80 forklift trucks ordered since 1 April 2018 come fitted with the Continental SC20+ solid tyre as standard.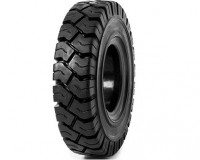 Camso has been honoured as Toyota Material Handling Europe's Supplier of the Year 2015 in the 'Counterbalanced Trucks' category after collaborating on a new range of Toyota forklifts. The company worked closely with Toyota Material Handling Europe to introduce its Solideal Magnum Resilient forklift tyre on the latest range of Toyota counterbalanced forklift trucks.