Tag: TireHub
TireHub, the USA-based tyre distributor co-founded by Bridgestone Americas and Goodyear Tire & Rubber, has undergone its first expansion since its creation last July with the opening of a new TireHub Logistics Center (TLC) in Fort Myers, Florida.
The Goodyear Tire & Rubber Company (Goodyear) and Bridgestone Americas, Inc. (Bridgestone)'s TireHub LLC joint venture in passenger and light truck tyre distribution, will begin serving customers the first week of July. The joint venture received clearance from all required regulatory authorities earlier in June, enabling the creation of one of the largest national tyre distributors in the United States. The transaction is expected to close at the end of June.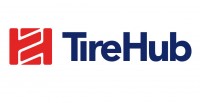 The wholesale tyre distribution networks owned by Goodyear and Bridgestone in the USA are combining to form an operation the two protagonists claim will be "one of the largest tyre distribution joint ventures in the United States." This 50-50 joint venture, announced yesterday, echoes the arrangement that Michelin and Sumitomo Corporation entered into at the start of the year.