Tag: Sumitomo Corporation of Americas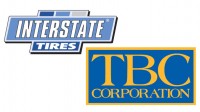 Marketing rights to the Interstate tyre brand have been acquired by TBC Corporation this month. This transaction follows the entry of Interstate Tire & Rubber into insolvency late last year. The US-based aftermarket tyre distributor has also appointed Theo de Vries, formerly director marketing and sales at Interstate Tires, its new international sales and marketing manager.
In order to clear any consfusion arising from the announcement that Michelin and Sumitomo Corporation of Americas (SCOA) are forming a joint venture to pool tyre wholesale resources in the USA and Mexico, the Micheldever Group has issued a statement stressing that it is not in any way connected with Sumitomo Corporation or its North American subsidiary.
With the creation of a 50-50 joint venture, Michelin North America Inc. says it and Sumitomo Corporation of Americas will form the second-largest player in the United States' wholesale tyre market. The two companies have entered into a definitive agreement to combine their respective North American replacement tyre distribution and related service operations. The transaction is subject to customary approvals.