Tag: SEPA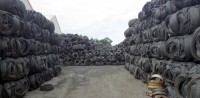 An Ayrshire tyre recycling company was fined £27,000 on 18 April 2018 at Kilmarnock Sheriff Court for waste offences at a site in Irvine. A manager was also ordered to carry out 300 hours of unpaid work under a Community Payback Order and to pay a Confiscation Order of £44,711. The Scottish Environment Protection Agency (SEPA) is reminding all companies of the importance of working within the regulations following this sentence.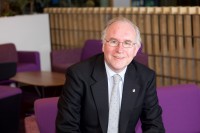 Tyre businesses are being urged to act now to embrace the economic opportunity of sustainability by the VIBES – Scottish Environment Business Awards. The leading environmental awards underlined the need for urgent action to address the environmental challenges currently faced as well as highlighting the potential business benefits which this can deliver.
A new strategic partnership to tackle waste tyres was announced earlier in August by the Scottish Environment Protection Agency (SEPA) and business group Entrepreneurial Scotland. Through the partnership entrepreneurs are being challenged to find sustainable business opportunities for used tyres over the next five years. At the same time, the SEPA has committed to developing a dedicated sector plan that will set actions and targets for tackling used tyre issues, including illegal dumping.