Tag: Reliable International Exhibition Services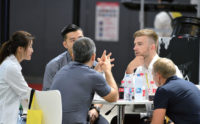 Despite trade disputes and tariffs, China remains interesting for tyre distributors and buyers around the world. Furthermore, China's tyre market itself stands to benefit from future growth in the country's automotive aftermarket. Although the 28 million new cars sold in China last year represented a three per cent decrease on 2017 sales figures, the number of vehicles requiring replacement tyres will continue on an upward trajectory over the coming years. Against this backdrop, the China International Tire Expo (CITExpo) positions itself as an ideal trade fair for international and domestic visitors alike.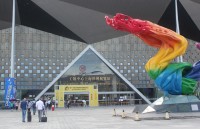 The 15th edition of the China International Tire Expo (CITExpo), and its second at the Shanghai World Expo Exhibition & Convention Center, opened its two-hall, 40,000sqm exhibition space at a time of uncertainty for the Chinese tyre industry – especially the aspirational medium and small sized companies the show tends to attract as exhibitors. Two factors that promise to change the shape of the industry provided a backdrop for the show: in Europe, the European Commission announced its intention to initiate an anti-dumping proceeding focusing on imports of truck and bus tyres originating in the People's Republic, prompted by the "coalition against unfair tyres imports," a group representing the interests of manufacturers accounting for more than 45 per cent of all new and retreaded truck and bus tyre production in the European Union. Meanwhile in China, the government's crackdown on certain factories for environmental reasons looks likely to affect some tyre manufacturers' pricing structure at best, and ability to continue to operate at worst. Tyres & Accessories spoke to one representative who suggested that some factories could struggle to meet demands as the availability of raw materials for tyre production is affected by the state mandated closures.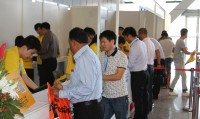 The China International Tire Expo is celebrating its 15th edition in 2017, and after transferring to the new environs of the recently constructed Shanghai World Expo Exhibition & Convention Center last year, the show is undergoing another logistical change. The show has moved back a month into August (on the 21-23 of the month) in a change that the exhibition organiser, Reliable International Exhibition Services, describes as a positive change that will allow exhibitors to pursue leads from the show more effectively. Ahead of Tyres & Accessories' visit to the show, we spoke to Reliable's managing director, Wilko Fong about the show, and what visitors to the Pudong space can expect.