Tag: Petlas Tire Industry Co.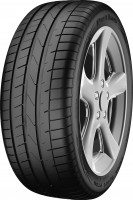 Petlas Tire Corp has expanded its run-flat tyre range to include szies: 245/50 R18, 275/45 R18, 215/40 R18, 225/40 R18, 225/40 R19, 245/40 R20, 255/40 R18, 275/40 R18, 225/35 R19, 225/35 R20, 245/35 R18, 245/35 R19, 245/35 R20, 255/35 R18, 275/35 R18, 275/35 R19, 275/35 R20, 285/35 R18, 285/35 R19, 245/30 R19, 255/30 R20, 285/30 R19 and 285/30 R20. According to the Turkey-based tyre manufacturer, the new sizes can be found in the firm's car tyres and SUV tyre ranges.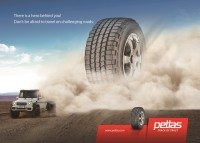 Following the firm's high profile stand at the last Reifen show in Essen at the end of May, Petlas is promoting its range of 4x4/SUV tyres. The company reports that these tyres "are being designed to meet user needs whether use them in off-road or highway". However, the firm has also begun manufacturing more tyres equipped with run-flat technology, including run-flat equipped 4x4/SUV tyres.