Tag: Pagani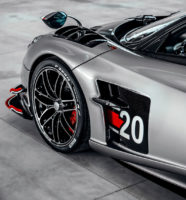 Pagani has a new hypercar, and once again Pirelli has been assigned to take care of the tyres. Of course, not just any tyre will do – Pirelli has developed a version of its most performance-focused road tyre specifically for the Pagani Huayra Roadster BC. The P Zero Trofeo R will be fitted as original equipment on the Huayra Roadster BC in size 265/30 R20 at the front and 355/25 R21 behind.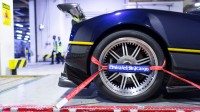 Emirates SkyCargo, the freight division of Emirates airline, has launched Emirates SkyWheels - a specialised transportation product for high value automobiles. Through its latest offering Emirates SkyCargo will provide customers a complete transportation solution for vehicles such as classic, luxury and sports cars, across its network. Customers who would like to have their cars transported can choose between Emirates SkyWheels Premium and Emirates SkyWheels Advanced. Yes that's right, even you car can choose which class to fly in.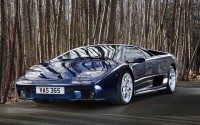 Pirelli has unveiled the line-up for this year's Pirelli Prestige & Performance Competition. The event, held at Blenheim Palace on 3 September, includes some of the greatest supercars of the last forty years. Aston Martin, Ferrari, Jaguar, McLaren, Mercedes-Benz, and Pagani will feature among 25 auto brands in eight different classes, while Lamborghini and Porsche have special celebration classes.