Tag: online brand equity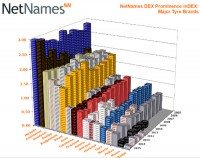 Our 2015 online branding study, which measures the online branding of leading tyre firms in partnership with NetNames, has a new winner. After years of Michelin dominance across both the "prominence" and "sentiment" metrics NetNames measures, Continental has surged to victory in the sentiment part of the 2015 survey, overtaking Michelin for the lead and just a whisker behind in terms of prominence.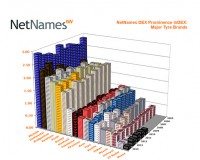 French manufacturer Michelin has won our global online tyre brand value rankings for the seventh consecutive year. However, while Michelin deserves credit for the unparalleled achievement. This year's research also shows significant growth from Korean manufacturers/mid-range brands. Tyres & Accessories once again partnered with NetNames, a partnership that this year celebrates its 10th set of annual results and 10 years of assessing tyre brands' online prominence and sentiment.