Tag: OE tyres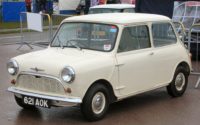 It's not just the car that's grown. This August Mini officially began celebrating the iconic marque's 60th anniversary. We at Tyres & Accessories wanted to join in with the celebrations by sharing a couple of interesting points about how the Mini's tyres have evolved over the last 60 years.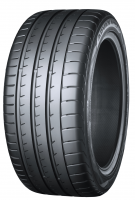 The Yokohama Rubber Co., Ltd., is now supplying Advan Sport V105 tyres to BMW Group as original equipment on the new M5 model. The new BMW M5, which debuted in March 2018, comes equipped with 275/40ZR19 (105Y) front and 285/40ZR19 (107Y) rear tyres.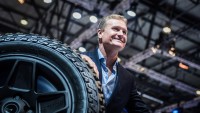 Cooper Tire Europe's rugged Discoverer A/T3 Sport tyres took their place in the limelight at this year's Geneva Motor Show, as part of the Chelsea Truck Company's stand. The 88th Geneva Motor Show ran from 8-18 March and placed the Cooper brand in front of nearly 700,000 visitors and more than 10,000 of the world's media.