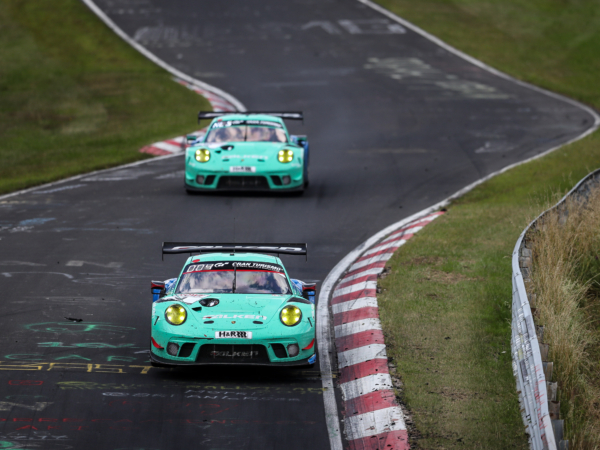 Gruppe C Photography
Falken Tire's motorsport division is looking forward to the belated running of its centrepiece event this weekend, the Nürburgring 24 Hours. The Sumitomo Rubber Industries flagship brand is involved in a multitude of motorsport disciplines, including drifting and motocross. But Germany's premier endurance race remains an event to which it is fully committed, decades on from its first appearance in 1999. The Falken Motorsports team regularly competes in the top GT3 (SP9) category and has targeted 2020 as another opportunity for an outright win. The manufacturer says its commitment to the race is also due to the research benefits of putting its product range to the test on the Nordschleife in the long term.
The Nürburgring 24 Hours is one of the last open tyre competitions in recent years. For Falken, it represents an opportunity to compete on track against top global premium brands, like Michelin, Goodyear and Yokohama. In the last decade Falken road tyre technology it has narrowed the performance gap, evidenced by improved results in third party tyre tests.