Tag: Nicola Sturgeon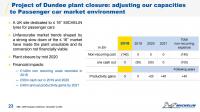 Michelin calculates that closing its tyre factory in Dundee will cost the company £240 million until the end of 2021, however it expects to partially offset this cost with £60 million of savings during this period and then make annual savings of £40 million thereafter.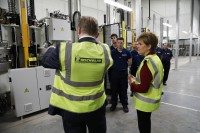 Demand for larger tyre sizes continues to increase, and Michelin intends to better equip its Dundee factory for their production through a project being implemented at a total cost of £16.5 million. Scottish First Minister Nicola Sturgeon announced yesterday that Michelin's own investment will be supported by a £4.5 million Environmental Protection Grant from Scottish Enterprise.