Tag: Mike Penning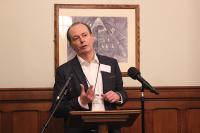 One key outcome of the establishment of both PROF and the Roadside Rescue and Recovery APPG is that Sir Mike Penning committed to reviewing the safety of so-called "smart motorways". His speech within the houses of Parliament at the launch of PROF saw the Sir Mike admit the information he had when he was one of the MPs that signed off on smart motorways did not reflect the correct situation.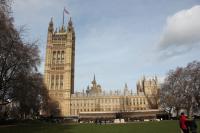 The recovery industry has joined together to form the Professional Recovery Operators Federation (PROF), which was launched at an event in the Houses of Parliament on 12 February. PROF focusses on representing the interests of professional recovery operators in Westminster.
The Petrol Retailers Association (PRA) has raised their concerns following news that a UK police force has declared that driving away from a petrol station without paying for fuel is no longer considered a crime. Devon and Cornwall Police said it would not investigate such incidents unless there was obvious proof of criminal intent - such as false number plates - and the force has blamed government cuts for the decision.