Tag: Maxxis Allseason AP2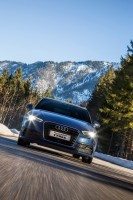 Auto Express has named the Nokian Weatherproof as its number one all-season car tyre in its survey of the segment. Testing a modest six tyres at Nokian's test centre in Ivalo, Finland for winter conditions and at Contidrom, Germany for summer conditions, the test was a first for the magazine, highlighting the growth trend Tyrepress.com has noted in the UK market for such products. The Nokian Weatherproof was declared the test winner, and an Auto Express 'Best Buy', perhaps unsurprisingly sweeping away the competition in the winter tests (the winter rubber specialist uses Test World to test its tyres). The test's most notable omission is Michelin's self-professed "game-changer", the 2015 launched CrossClimate. The French manufacturer has responded hawkishly to references to the new product as an all-season tyre despite its year-round applicability, though tyre test coordinator Kim Adams noted that its March 2015 launch was "just too late" for the tyre to be included.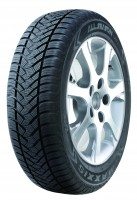 The Maxxis AP2 all-season passenger car tyre was rated in fourth place in a series of performance tests recently carried out by Auto Express magazine. Maxxis scored an average of 95.4 per cent over a total of 14 disciplines, surpassing the score of comparative tyres from the likes of global giants Pirelli and Bridgestone.