Tag: Marco Crola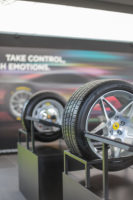 Pirelli unveiled a US show sponsorship at Monterey Car Week. Represented at various events throughout the week, Pirelli appeared on both vintage and new cars, sponsoring the Concorso Italiano, which claims to be the world's largest luxury and exotic Italian car show.
US tyre industry representative body the U.S. Tire Manufacturers Association (USTMA) reports that its Board of Directors has elected four new members. They are: Samuel Choi, chief executive officer and president, Kumho Tires USA; Marco Crola, chairman and chief executive officer, Pirelli Tire North America; Don Bunn, president and chief executive officer, Toyo Tire North America Manufacturing Inc.; and Tom Lehner, vice-president, Government Affairs, Bridgestone Americas, Inc. The appointments take effect immediately, with each new board member serving a three-year term.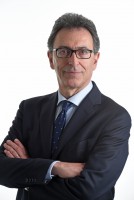 Pirelli has chosen Marco Crola as its new CEO for the NAFTA region, effective immediately. Crola joins the North American team from Pirelli's Milan headquarters, where he has most recently served as senior vice president of Global Original Equipment and Prestige Business. As CEO of NAFTA, Crola will be responsible for the car and motorcycle businesses, as well as manufacturing facilities in Rome, Georgia, USA, and Silao, Guanajuato, Mexico. This follows the departure of Pierluigi Dinelli who left the company to pursue personal interests.