Tag: Liverpool Victoria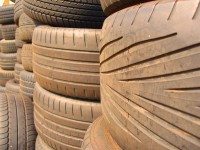 One of the Eagle-eyed editors at Tyres & Accessories' German sister title, Neue Reifenzeitung recently dropped us a line with regard to our coverage of insurance firm Liverpool Victoria's research into the UK part worn tyre market (see "23 million part worns sold since 2009" online and in the June issue of the magazine for the original story). In short it seems that while we accurately reported the figures that were released to the press, some of the calculations undergirding the report's claims couldn't bear their own mathematical weight. Or in other words the research shows that annual worn tyre demand is less than 4 million units annually and not knocking on the door of 6 million tyres a year (5.7 million units annually was the precise figure) that was originally quoted.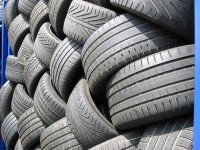 The latest research suggests that as many as 5.6 million part worn tyres have been sold in the UK each year since 2009. The ICM poll, which was commissioned by insurance firm Liverpool Victoria (otherwise known as LV) and published on 10 April found that 1.5 million motorists have bought "sub-standard second hand tyres" since 2009 and that a total of 23 million part worns have been sold in the UK since then.