Tag: land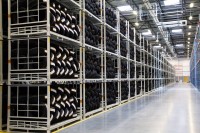 With the purchase of 32 hectares of land in the Romanian city of Timişoara, Continental aims to expand its storage capacity and optimise the overall cost of its logistics. The land was purchased from the UMT and Prompt groups for an undisclosed sum and is located close to the Continental tyre factory within the city.
Sumitomo Rubber USA has bought 6.4 acres of brownfield land adjacent to its tyre manufacturing site in Tonawanda. According to the New York State-based Buffalo News, Sumitomo's new land used to be home to a chemical plant that was destroyed by a fire nearly 30 years ago.
Michelin North America and the municipality of the County of Kings, Nova Scotia, have agreed the sale of about 50 acres of land in Waterville to the tyre manufacturer for a reported sum of nearly $1.9 million.