Tag: IOC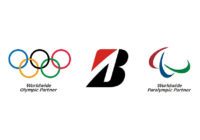 Tokyo has experienced more than its fair share of misfortune when it comes to hosting the Olympic Games. Confirmation came this week that, for the second time in modern Olympic history, the event wouldn't take place as scheduled in the Japanese capital. The Games of the XXXII Olympiad are now expected to take place next year.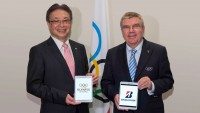 Bridgestone has become the first Founding Partner of a new digital platform dedicated to the Olympic Movement. The tyre maker signed a collaborative agreement with the International Olympic Committee (IOC) yesterday to confirm its support of the Olympic Channel, a platform that gives fans the opportunity to experience the power of sport and the Olympic Movement all year round. The Olympic Channel will launch worldwide on Sunday 21 August following the closing ceremony of the Olympic Games Rio 2016. Bridgestone has committed to this partnership for a four-year period.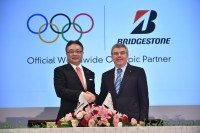 Bridgestone Corporation confirmed on 13 June its entry into an agreement with the International Olympic Committee (IOC) to become an official top-tier Olympic partner through to the 2024 Olympic Games. The ceremonial signing of the 'TOP' agreement in Tokyo was performed by Bridgestone CEO and Board chairman Masaaki Tsuya and IOC President Thomas Bach.