Tag: Gregorio | Borgo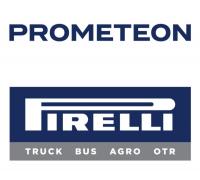 Capacity at the Prometeon Tyre Group plant in İzmit, Turkey will increase by 75 per cent by 2020 in order to accommodate plans to almost double exports from the facility. This project will be funded by a US$115 million investment announced by the company on Tuesday.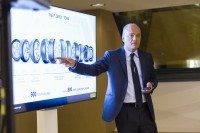 On 19 October the board of directors of Pirelli & C. S.p.A. met in Milan to discuss the integration of Pirelli Industrial and Aeolus, along with plans for a 2018 IPO, a year earlier than expected. As a result of the meeting the board, approved the firm's 2016-2018 industrial plan, including its vision up to 2020 for Pirelli consumer.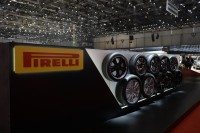 Of all the tyres fitted to prestige vehicles at the Geneva Motor Show, 51 per cent were made by Pirelli. Pirelli's premium vehicle share at the show was 32 per cent. According to Pirelli general manager, operations, Gregorio Borgo the Geneva shares are pretty much the same as Pirelli's real-world market share. Now consider the fact that registration of prestige marques (the most exclusives brands) have increased seven-fold since 2000. During the same period, the registrations of premium marques have tripled. Meanwhile, general market registrations are only 1.5 times greater than they were at the turn of the millennium. With this in mind, you can see why Pirelli was keen to preview its latest P Zero tyre in the context of the Geneva motor show and why the company is emphasising so-called "marked tyres" more than ever.