Posts
Company News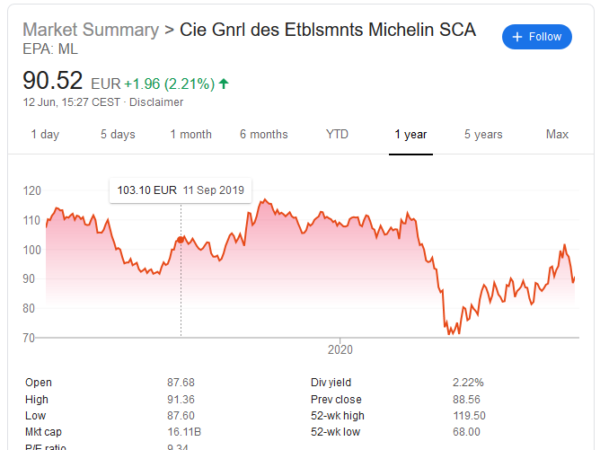 Google
Michelin and Continental stocks are rising, despite the severe impact of the coronavirus pandemic and governmental lockdowns on demand. US investment bank Goldman Sachs today raised the target price of shares in the two manufacturers, rating Michelin as 'Buy' and Continental as 'Neutral'. In his two research notes, Goldman analyst George Galliers increased Michelin stocks' target price from 91 euros to 113 euros, and Conti's from 75 euros to 92 euros.
/
by Andrew
Company News, International News
Titan International, Inc. has engaged Goldman, Sachs & Co. to advise on the sale of its Italtractor ITM S.p.A. subsidiary on 25 April 2016. The news follows the announcement that the firm had established a special committee of its board of directors to review and analyze the issues relating to the possible sale of ITM. These moves and the language of the legal disclaimers attached to the official statements announcing them suggest Italtractor is now well and truly up for sale.
/
by Tyrepress Editors