Tag: François Michelin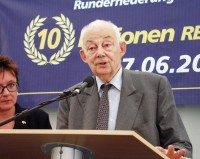 On 29 April François Michelin died in Auvergne, shortly before reaching his 89th birthday. He'd spent the final years of his life in a Christian home for the aged. François Michelin led the Michelin Group for 47 years and his life was marked by outstanding success, yet it was also a life punctuated by tragic turns of fate.
The funeral for long-time Michelin Group head François is to be held at Cathédrale Notre-Dame-de-l'Assomption, in the tyre maker's home town of Clermont-Ferrand, at 2:30pm (1:30pm BST) today. According to French media, the service will be attended by political and business leaders, including Minister of Economy, Industry and Digital Affairs, Emmanuel Macron. As the cathedral is not large enough to seat all who wish to be present, the service will be broadcast on a giant screen in the nearby Place de la Victoire and at the Marcel-Michelin stadium in Clermont-Ferrand.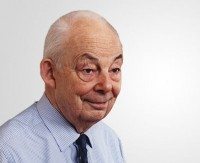 Earlier today the former Michelin head and grandson of Michelin co-founder Edouard Michelin, François Michelin, passed away at the age of 89.