Tag: EvoBib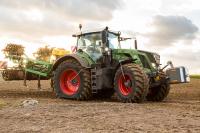 We first heard of Zen@Terra at the Agritechnica 2017 show, when Michelin announced its acquisition of tyre pressure control systems companies PTG and Téléflow and outlined the benefits of bringing the two firms into the Michelin fold. Zen@Terra, a combination of Michelin EvoBib tyres with adaptive design technology and a central tyre inflation system (CTIS) from PTG and Téléflow, has been developed over a three-year period and was undergoing testing by European farmers ahead of its market launch. Testing is now complete, and Michelin has announced the introduction of a solution that marks its transition from tyre manufacturer to full provider of technical solutions.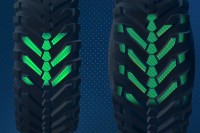 In addition to the X Tweel SSL, another Michelin innovation will make its UK debut at the Lamma show. This is the '2 in 1' tyre, the Michelin EvoBib.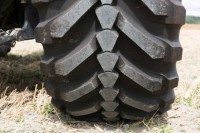 The tyre described as a "game changer" when awarded a SIMA Innovation Gold Medal last November has now been launched at the Paris agribusiness fair. This game changing product is the Michelin EvoBib, a '2 in 1 tyre' containing patented tread pattern and casing technology that enables the tyre's shape and profile to change according to inflation pressure.